Asrock DeskMeet B660 Review: The Mac Mini Alternative?
The Asrock DeskMeet B660 is a solid barebones system for the tinkerers.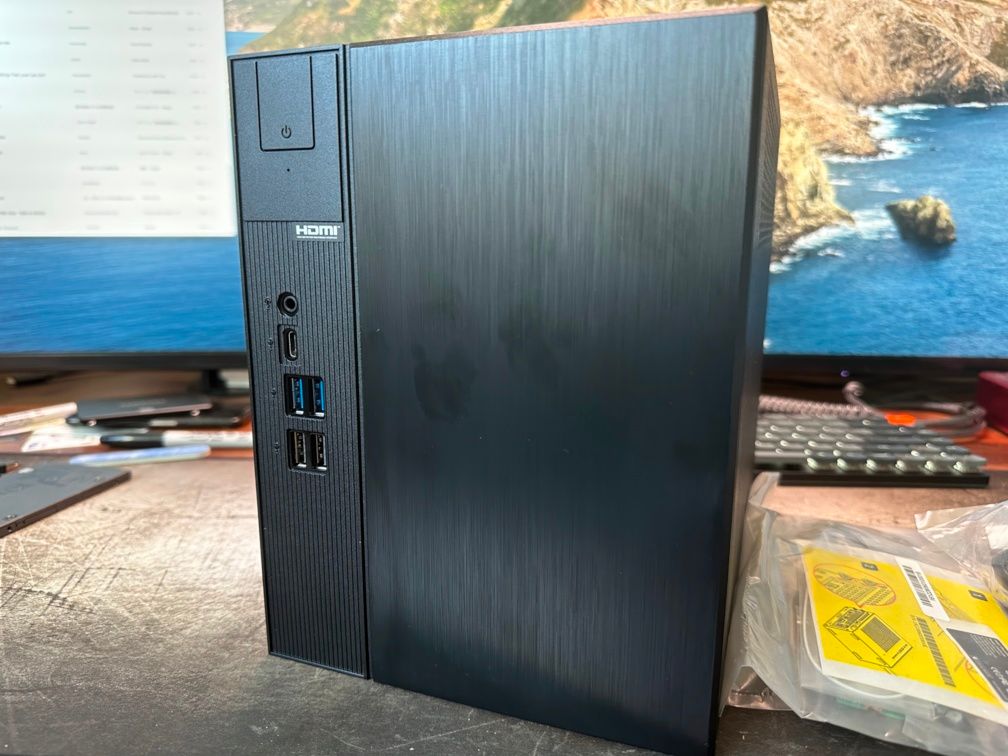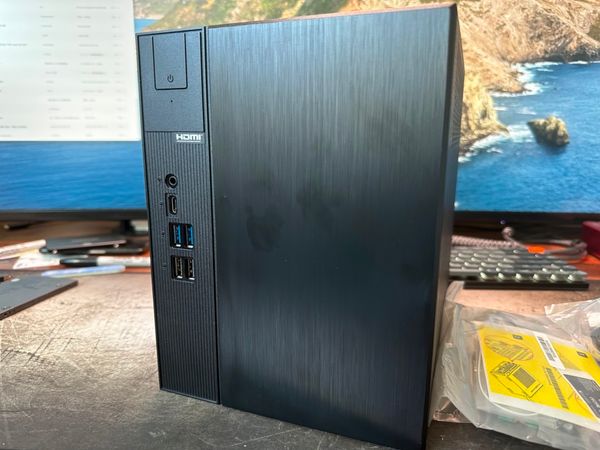 Foreword
Recently, I've been immersing myself in the world of Small Form Factor PCs (SFFPCs). My daily driver is a Hackintosh I built, featuring an Intel i5-13600K, 32GB RAM, AMD Radeon RX 6600, and 2TB of PCIe 4.0 SSD, all housed in an NZXT H1v2.
To be honest, I've always been an ATX enthusiast. The smallest PC case I've ever used was the NZXT H150i, and my last build consisted of an AMD 5950X, 64GB RAM, and an NVIDIA RTX 3080 Ti in a Fractal Design Meshify 2. However, after experiencing the NZXT H1, I realized the appeal and convenience of SFFPCs, and I've been exploring them ever since.
The inspiration for this specific build came from an intriguing eBay listing. A seller offered the Intel 12th Gen i5-12500T for $135. Considering that I bought my i3-12100 for $100 just a couple of months ago, I recognized this as a potential upgrade for my NAS, as it featured two additional cores, four extra threads, a lower TDP of 35W, and a more powerful iGPU with double the encoding/decoding capacity. Without much hesitation, I placed my order.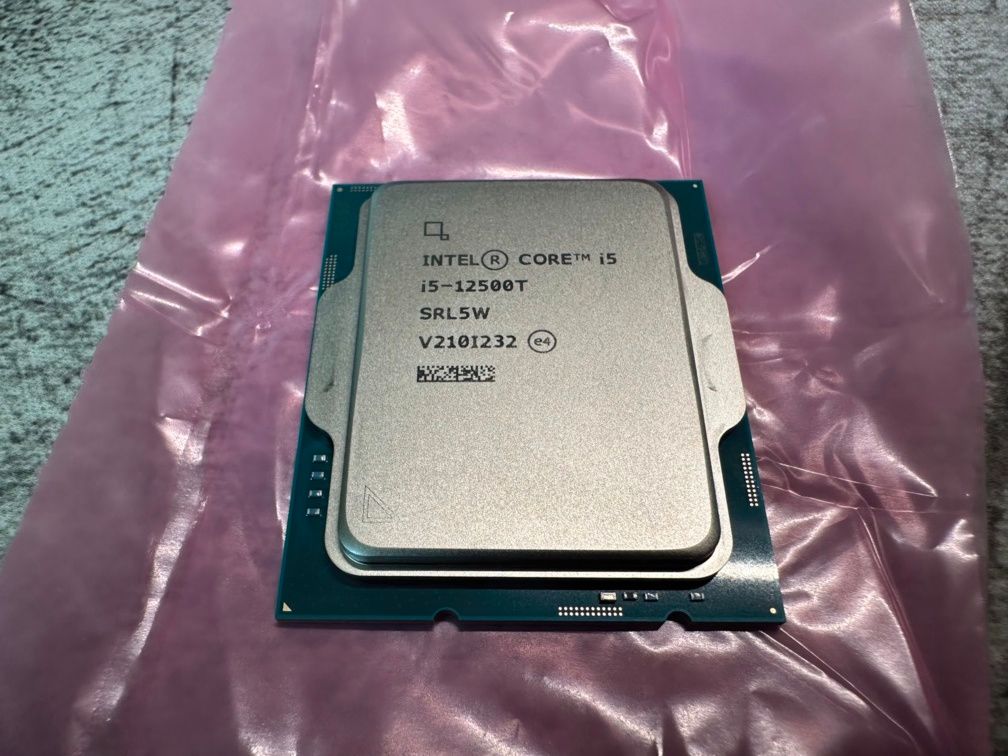 But what about the soon-to-be-retired i3? I could sell it, of course, but my other Windows desktop was an "ancient" i9-10850K. Given that my cloud gaming server runs on an AMD Ryzen 7 7700X system, I don't use that PC for gaming; it's primarily for light web browsing and casual office work. Consequently, I began searching for a new home for the i3. That's how I discovered the ASRock DeskMeet B660.
Asrock DeskMeet B660
ASRock offers two lines of barebones SFFPCs: the DeskMini and the DeskMeet, the latter of which is also featured in this post. The DeskMini is an incredibly compact barebones SFFPC, measuring just under 2L in size. However, this small size comes with some compromises. Firstly, it only accepts SO-DIMM for RAM, and it lacks a PCIe expansion slot. For me, the SO-DIMM requirement is a dealbreaker, as I don't have any SO-DIMM sets left, meaning I would need to spend more to get the system working. The DeskMeet, on the other hand, accommodates standard full-sized DIMM and features one PCIe 4.0 x16 slot, although it's considerably larger, at 8L.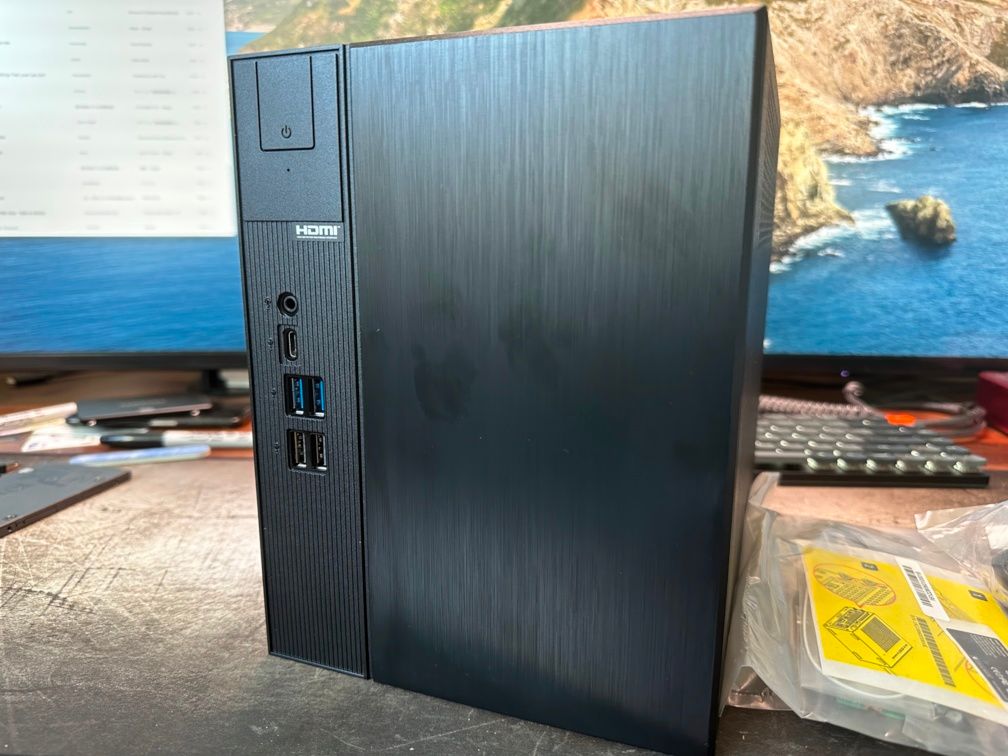 The DeskMeet B660 supports both 12th and 13th Gen Intel Processors, although a BIOS update would be needed for the 13th Gen. It has four DDR4 slots, one PCIe 4.0 x16 slot, one M.2 Key-E for WiFi module, three SATA ports, two Hyper (PCIe Gen 4) M.2 slots, an USB 3.2 Gen1 Type-C port, four USB 3.2 Gen1 Type-A port, and a 500W PSU.
The Build
For this build, I will use the i5-12500T, even though my initial intention was to replace the i3 with it. As for RAM, I have a 64GB kit that was originally meant to go with the i5 into the NAS, which I'm using for this review. For the parts list, I'll just include whatever I can find on Amazon. Instead of a PCIe SSD, I used an ADATA SATA SSD, but I think the Crucial P5 Plus checks many boxes for a build like this. I went a bit overboard on the cooler, choosing the Thermalright AXP-90 X47 Full Copper edition. If you're building this system yourself, you could opt for a boxed CPU with a cooler or something less expensive.
| Part | Model | Cost |
| --- | --- | --- |
| Case, MB, PSU | Asrock DeskMeet B660 | $223.99 |
| CPU | i5-12500T | $135.00 |
| RAM | Teamgroup Vulcan Z 32G CL16 | $66.99 |
| SSD | Crucial P5 Plus 1TB | $80.99 |
| Cooler | Thermalright AXP-90 X47 Cu | $40.90 |
| | Total | $547.87 |
So, there we have it, a $550 build. All the testing results that I've obtained from this test system will serve as a baseline for future mini PC reviews.
After opening up the case, we would see the PSU was wrapped inside some styrofoam packaging.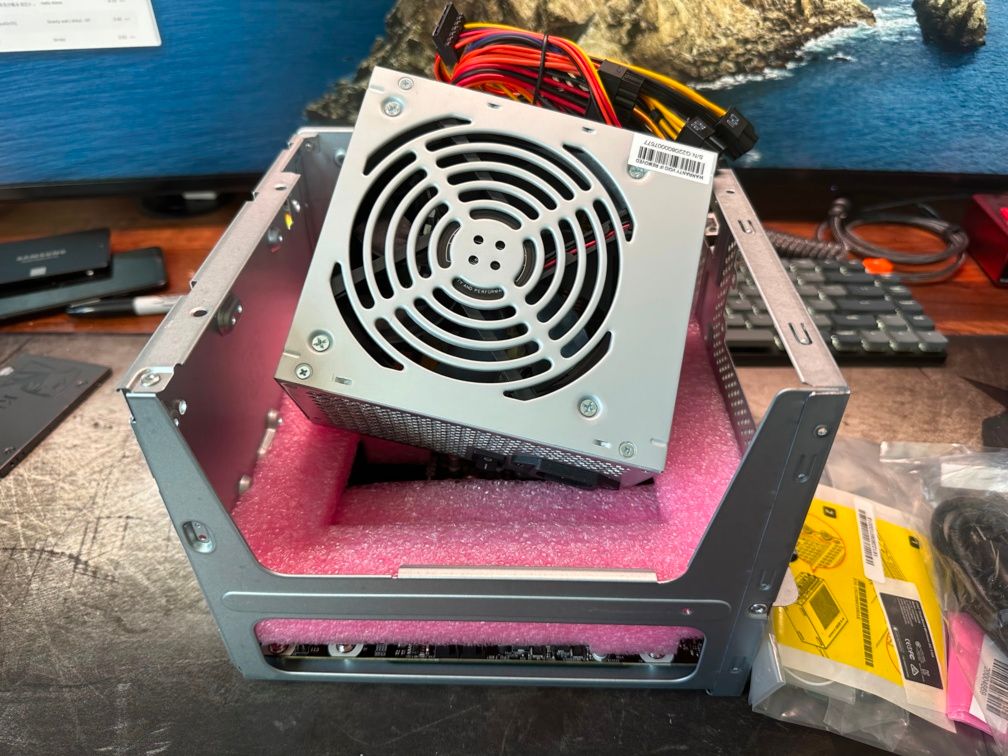 Removing the PSU from the case, we can see the motherboard equipped with a full-sized PCIe 4.0 slot, four DIMM slots, and a PCIe 4.0 M.2 slot.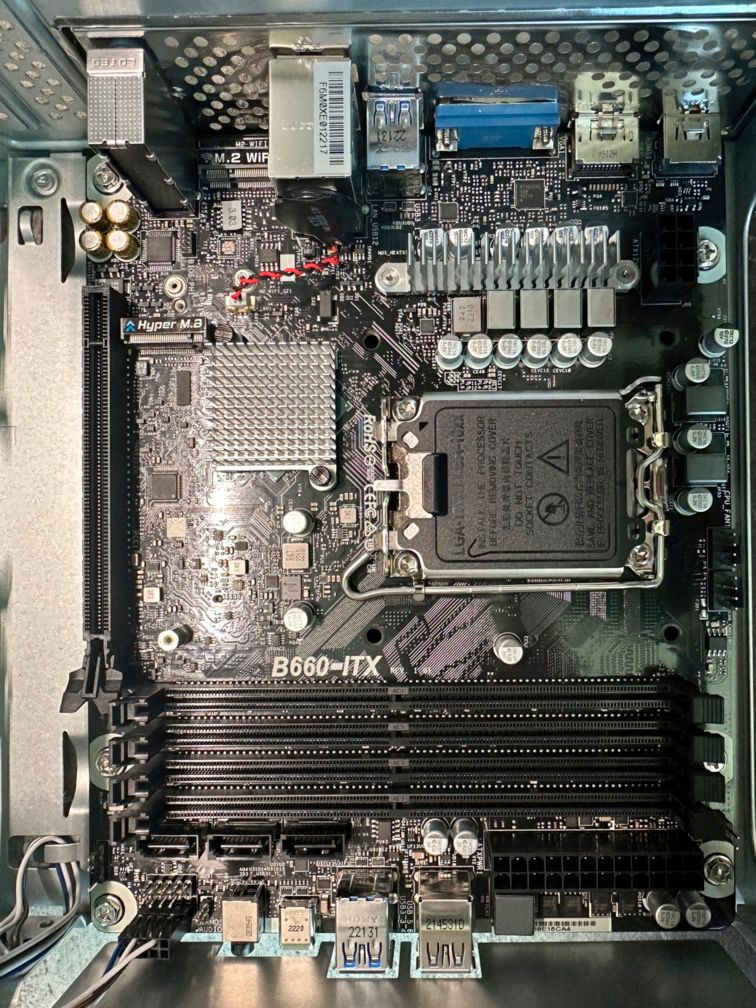 There's one more PCIe 4.0 M.2 slot in the back of the motherboard, and we don't need to remove the motherboard to get access to it, nice touch there, Asrock!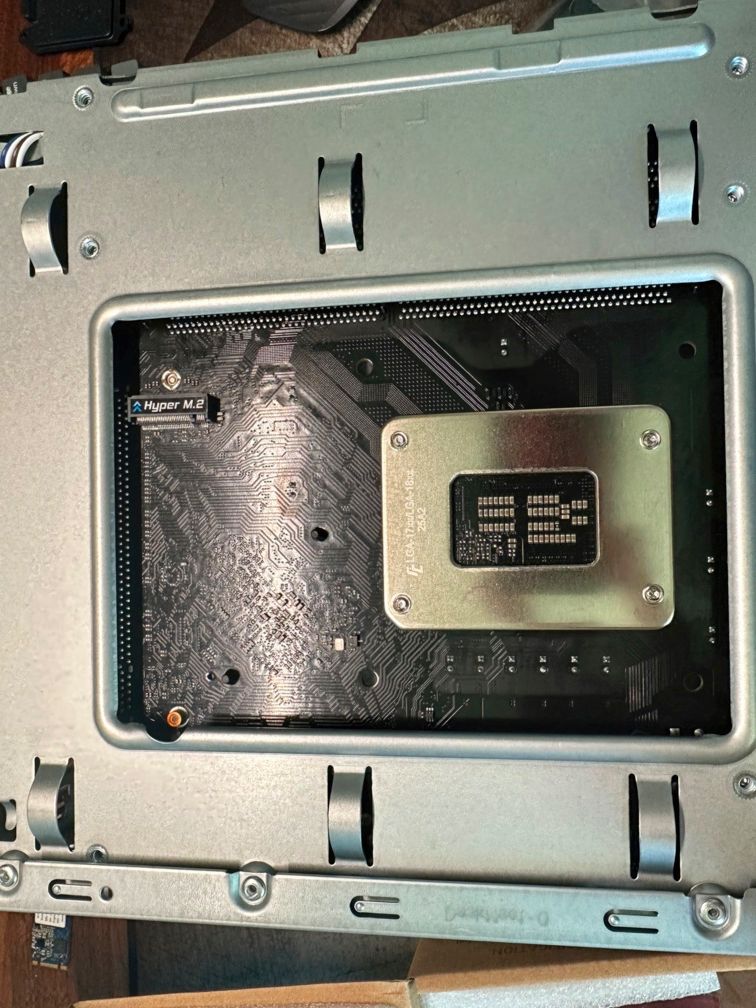 I'll be using the Thermalright AXP-90 X47 Cu in this build. Mine came with the mounting hardware for LGA1700 pre-installed.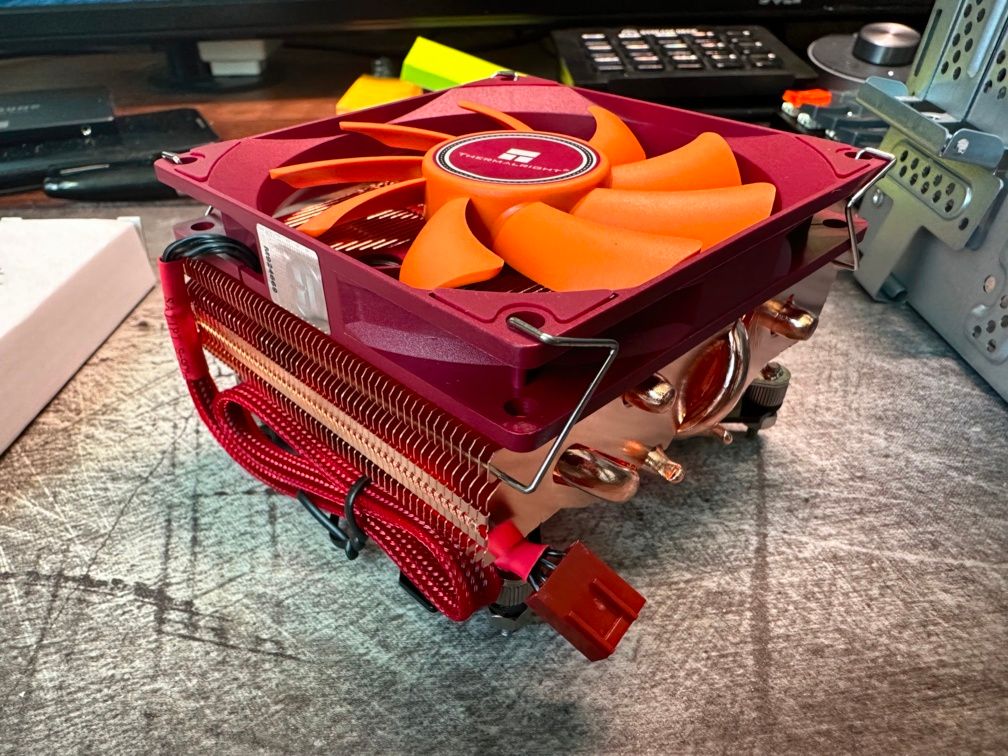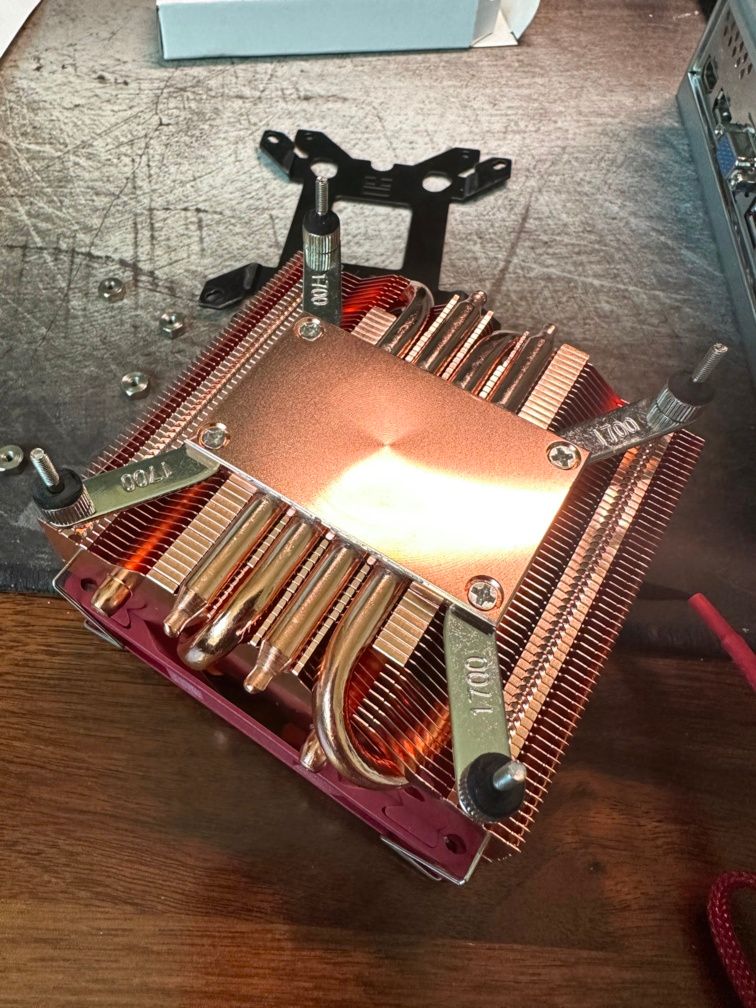 The motherboard has some capacitors sticking out around the cooler mounting area, so correctly orienting the cooler so the mounting hardware doesn't touch the capacitors will be needed.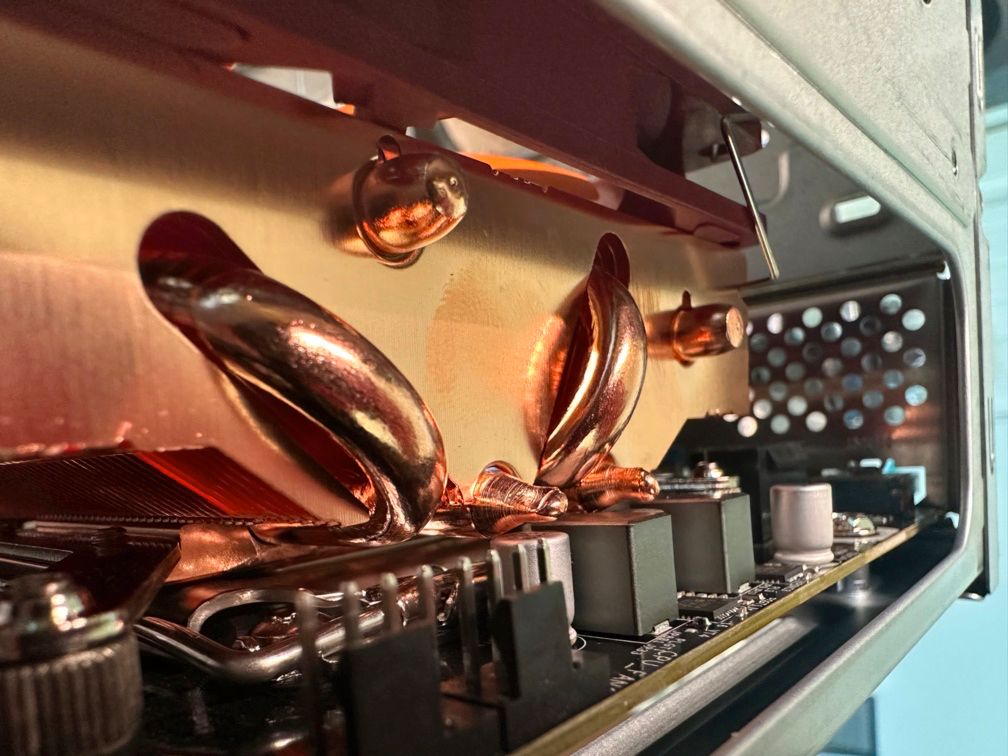 After installing the cooler, the next step is installing the RAM, no challenge there.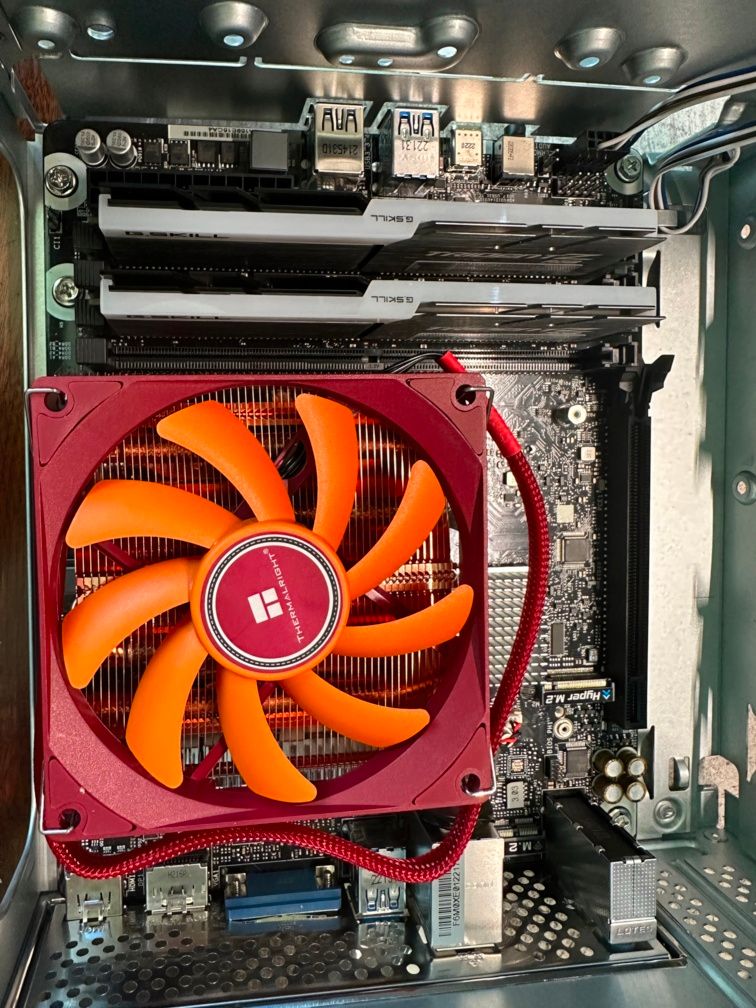 Next we will need to connect the motherboard power and CPU power cables. The PSU is manufactured by CWT, a reputable OEM. It is rated at 500W with 80 Plus Bronze certification. The cables are pretty short, so having an helping hand would definitely be beneficial, but I did it by myself with little complications. The 8-pin CPU power cable sits very close to the cooler.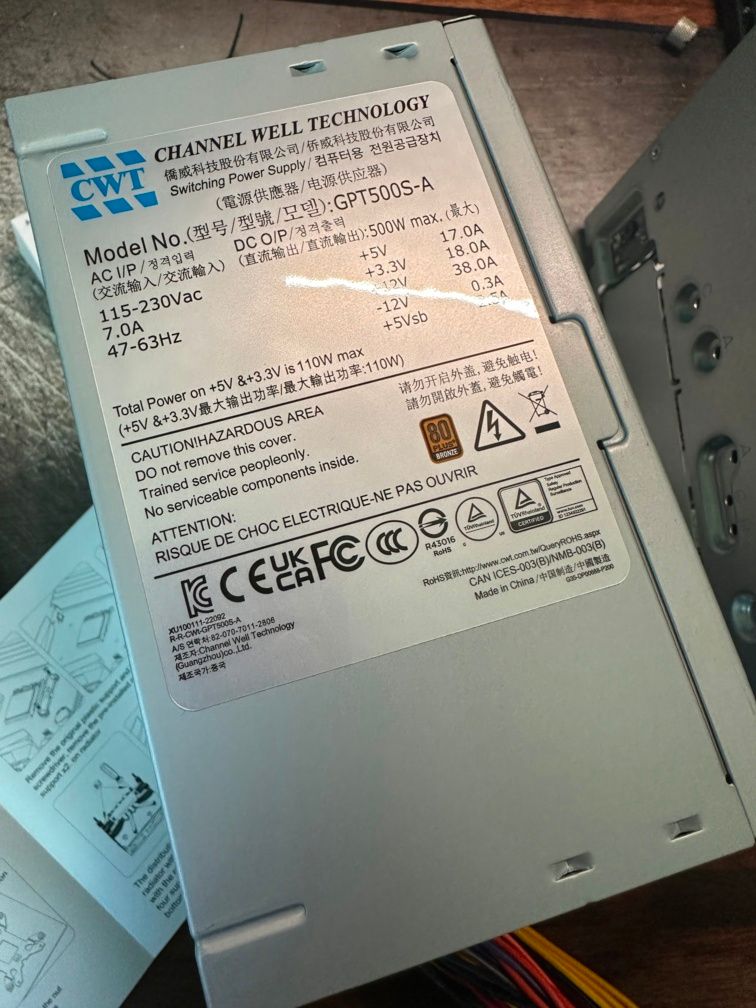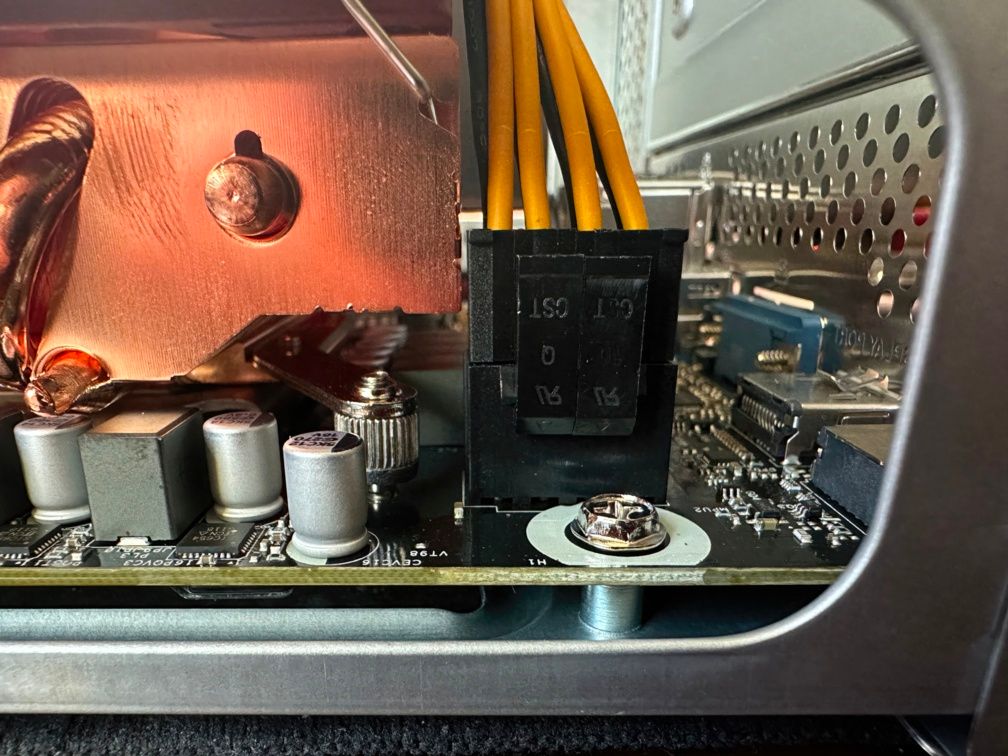 The clearance between the PSU and the CPU cooler is very tight. I measured about 11mm. So, if the X53 is indeed only 6mm higher than the X47, then I guess it could fit.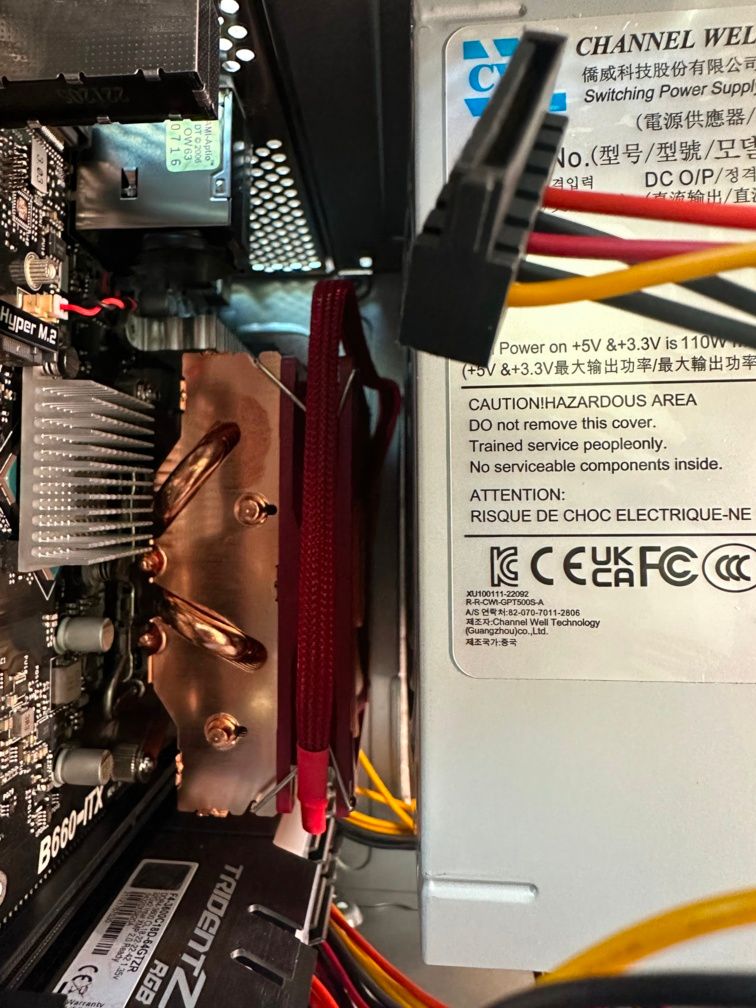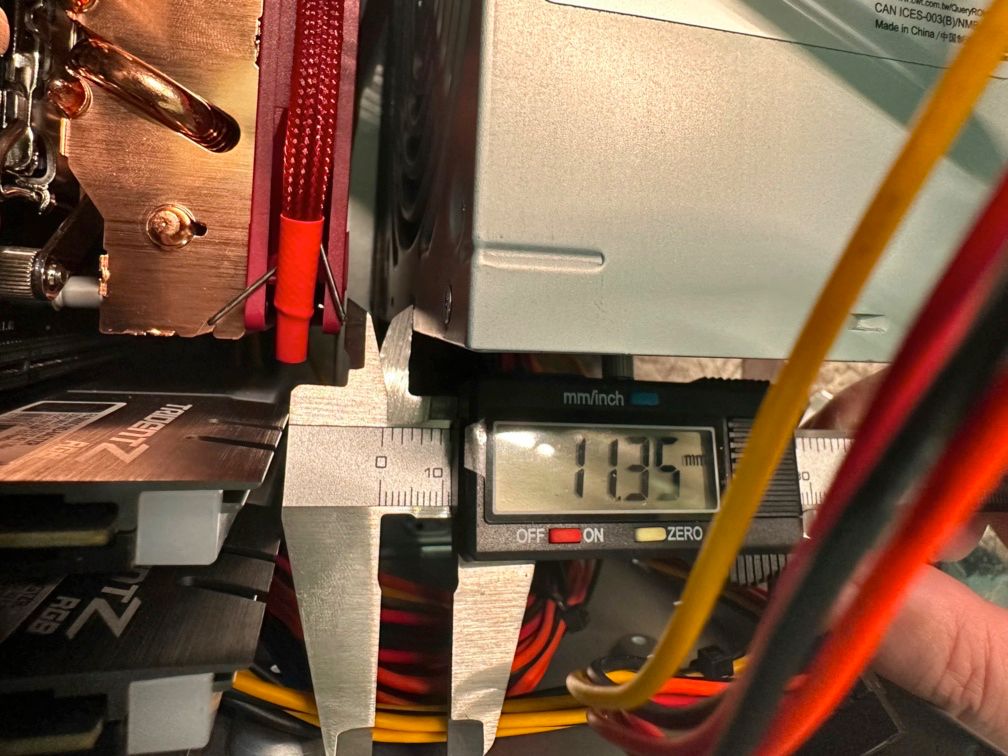 Lastly, I connected my SATA SSD. The supplied SATA cable is a bit weird as the SSD faces down after connecting the power and data cable.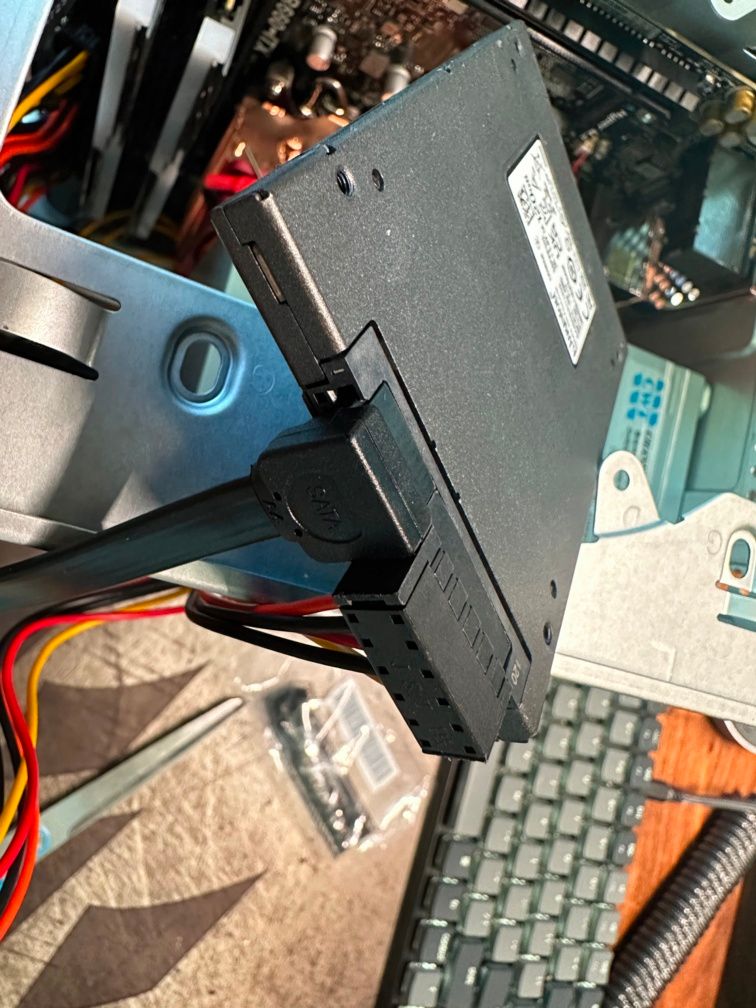 System BIOS is full featured without compromise. XMP could be enabled, and I am glad to see that SR-IOV is correctly implemented here.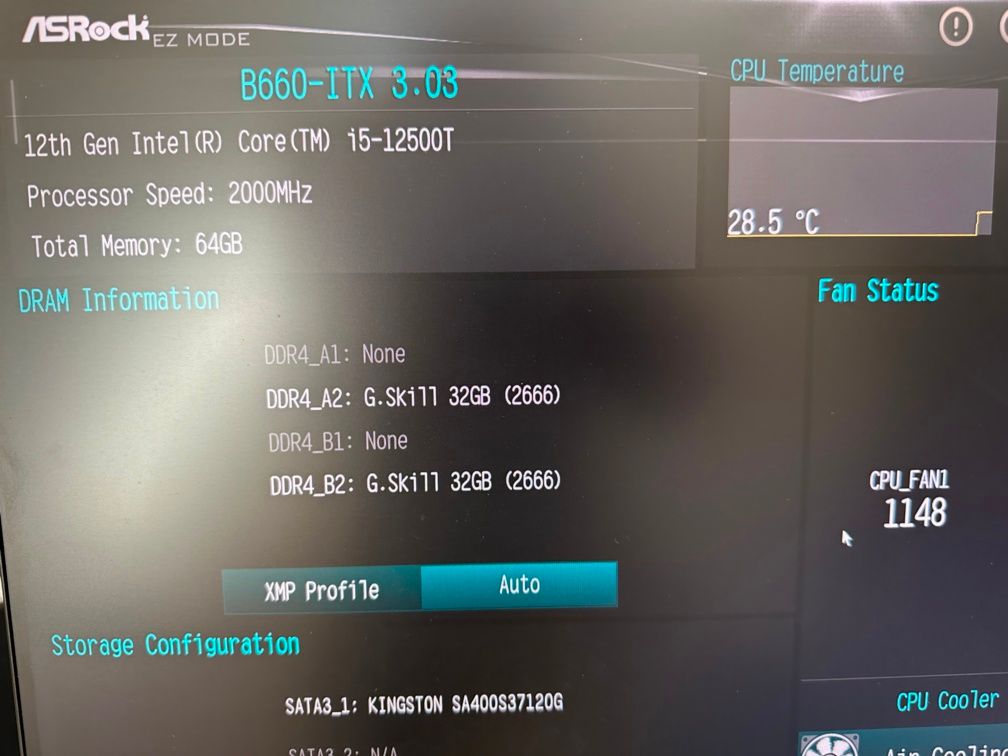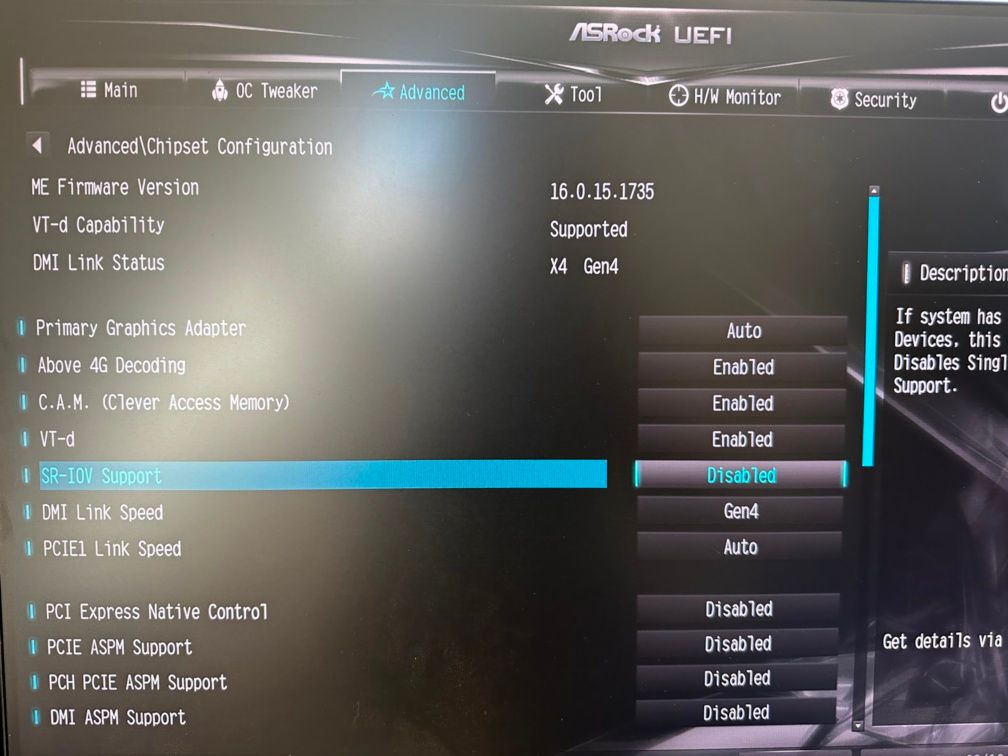 Performance
Geekbench 6
The Geekbench CPU result can be viewed here:
https://browser.geekbench.com/v6/cpu/596794
Here's the iGPU OpenCL benchmark:
https://browser.geekbench.com/v6/compute/218303
Geekbench 6 has a baseline of i7-12700 for a score of 2500. the i5-12500T scored 2146 in single-core benchmark, meaning it's about 15% slower than an i7-12700. As for multi-core score, the i5-12500T scored 9010, putting it about 23% behind the i7-12700F (no i7-12700 entry was found under the multi-core score board).
Generation wise, the i5-12500T is about on par with i7-11700K for its single-core performance, trailing behind the i9-11900K by about 6%. For the multi-core aspect of things, the i5-12500T comes in ahead of i9-11900 and i9-10900 for about 2-5% lead.
What's really interesting is that the i5-12500T's efficiency blows the 11th and 10th Gen out of the water. Despite having less cores than the i9-11900s (8C16T) and the i9-10900s (10C20T), it still managed to keep up with them, while pulling at most 59W, according the HWInfo64.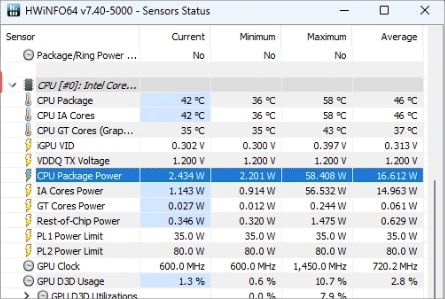 Heaven, Basic Preset
The UHD 770 found in this CPU isn't particularly powerful, but it is more than adequate for every day use, including 8K video playback and AV1 decoding. In Heaven benchmark, it achieved an average FPS of 47.4, and an overall score of 1195.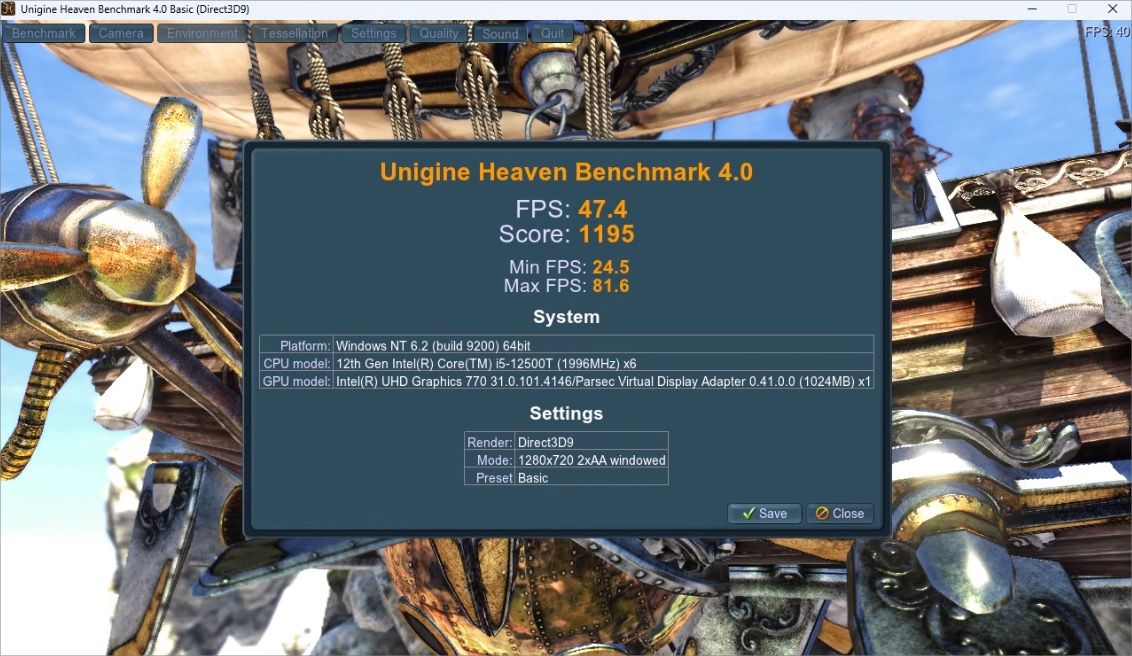 During Heaven Benchmark, the highest package TDP recorded was 33W, with the iGPU pulling 9W at its max.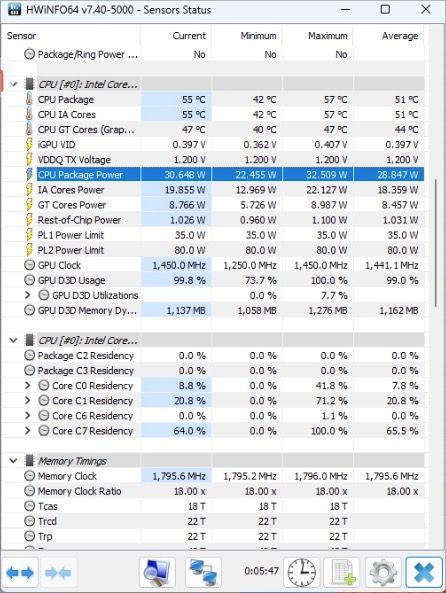 VM Performance
For the sake of testing, I would also like to run an identical Windows 11 VM to compare the results to see if running an VM would bring any meaningful performance degradation.
This is the Geekbench 6 CPU benchmark inside a Proxmox Windows 11 VM with 16GB RAM allocated.
https://browser.geekbench.com/v6/cpu/596171
Here's the virtual iGPU running with SR-IOV OpenCL compute benchmark.
https://browser.geekbench.com/v6/compute/218068
As the results indicated, there's no discernible difference between running these tests with bare metal Windows or on top of a hypervisor.
Power Draw
For the most part, the system pulls about 18-20W from the wall at idle.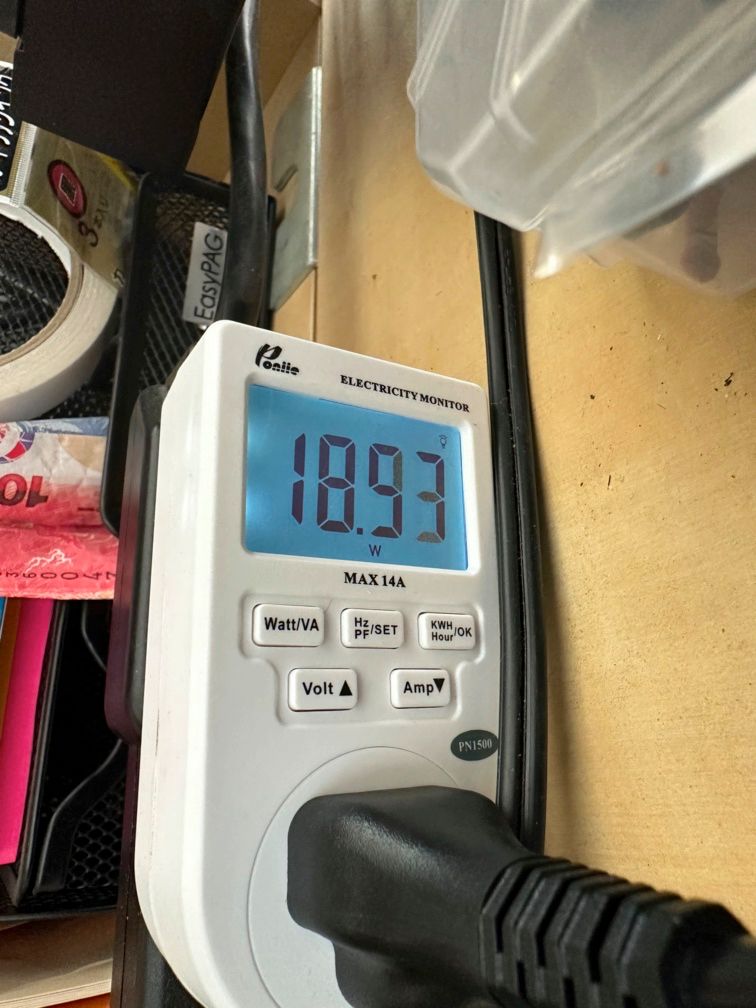 When at load, the highest observed power draw was 92W.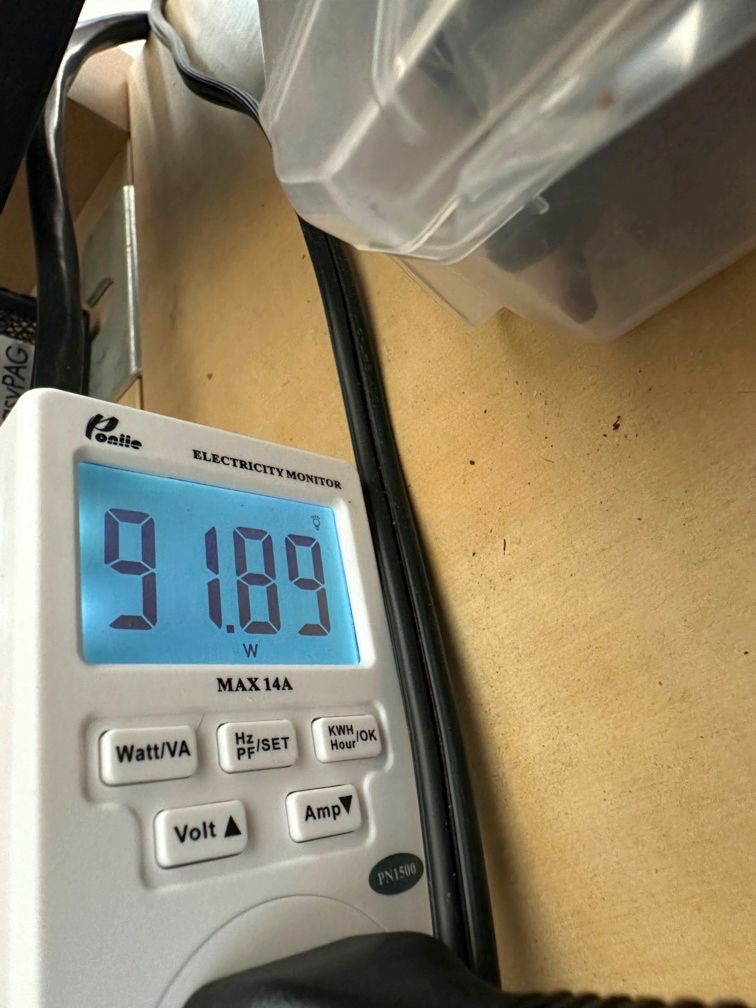 When running Geekbench single-core tests, the power draw varies between 30W to 45W.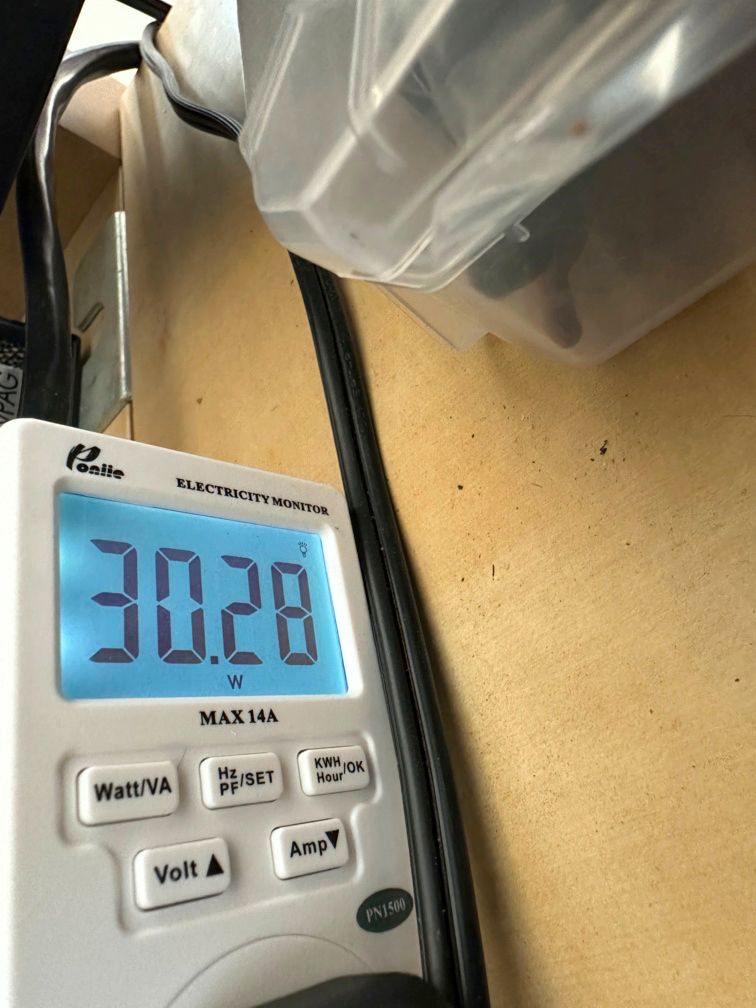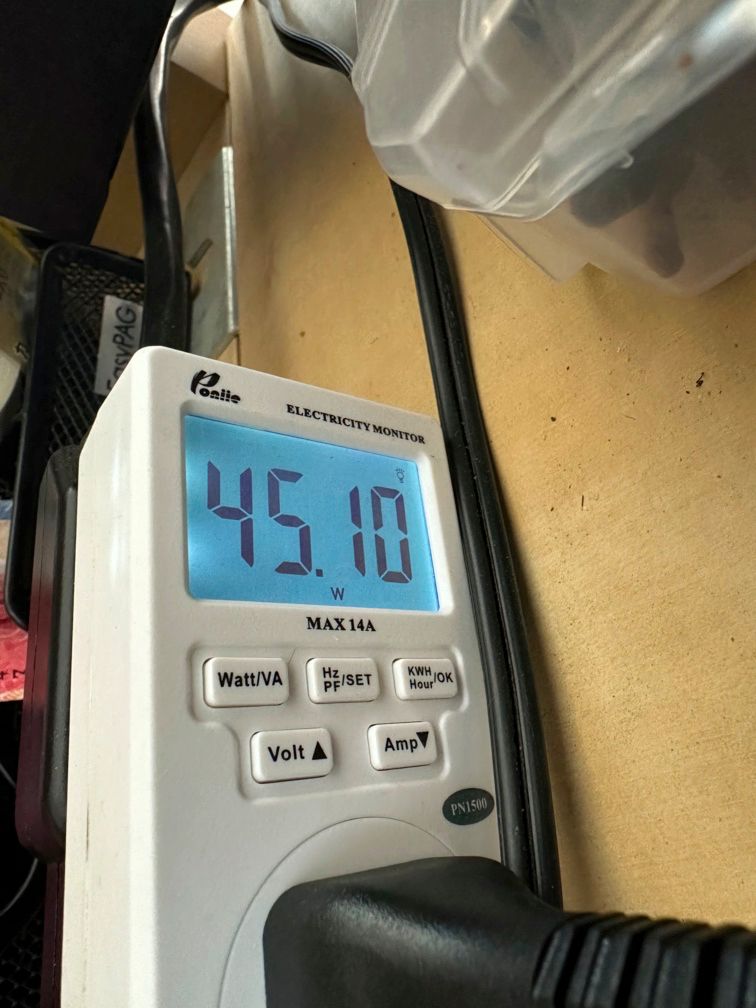 Conclusion
So, for $550, I believe this SFFPC sets the gold standard. Sure, I could save around $10 by opting for a cheaper cooler, but where's the fun in that? For comparison, Beelink offers its GTR6 6900HX barebone mini PC for $559 without RAM and storage, and the SEi12 i5-1240P for $599, which includes 16GB RAM and a 500GB SSD. Minisforum sells the Neptune HX80G with a Ryzen 7 5800H, RX 6600M, 32GB RAM, and a 1TB SSD for $809, and the UM773 Lite with a Ryzen 7 7735HS, 32GB RAM, and a 1TB SSD for $659.
While it's true that this system may not be able to compete with the above-mentioned PCs in terms of graphical performance, it does offer the advantage of choosing your own graphics and providing more expansion options. If you manage to find an Nvidia RTX A2000 on eBay for less than $250, this system will outperform any iGPU, even the ones considered "the most powerful iGPU," such as the AMD Radeon 680M.
I would most likely finalize the build with the i3, and use that expansion slot for the Asrock A380, and put a M.2 NIC with dual 2.5Gbe ports on it. But that's for the next review of the IOCREST PCIe M.2 Dual Port 2.5Gbe NIC.