Kamrui AM08 Pro with AMD Ryzen 7 7735HS Review
The AD08 Pro is a sleek and capable mini PC packed with Zen 3 and RDNA 2 superpower.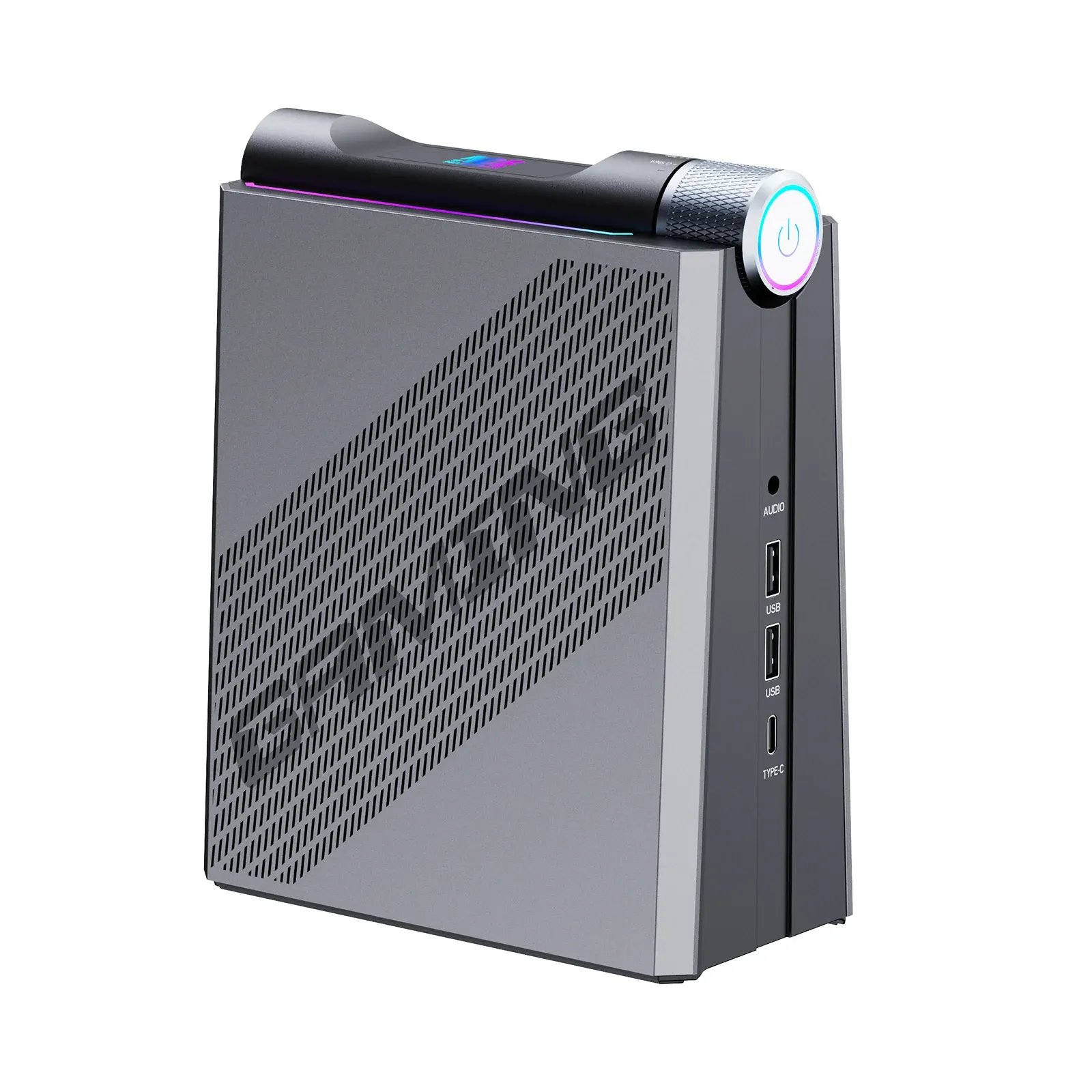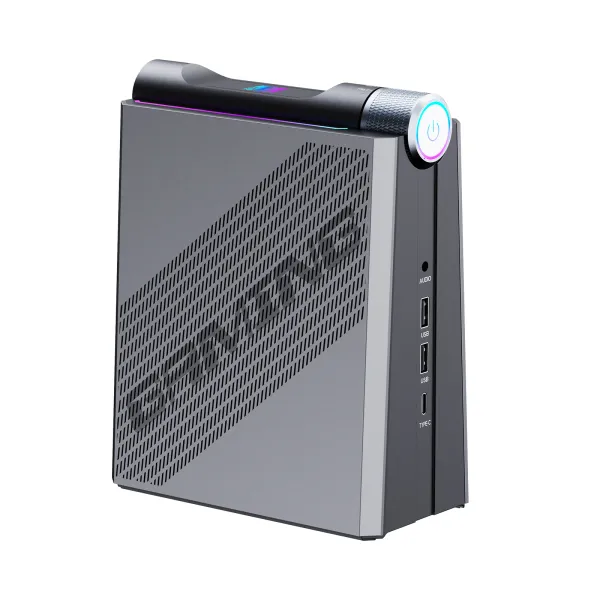 Introduction
The Kamrui Brand
Kamrui, or more commonly known as AceMagician in the US, is a mini PC manufacturer that brings many offerings to the market. I have reviewed a couple of their products in the past, namely the AD03 with Intel N95 chip and the AM06 Pro with AMD Ryzen 5 5600U. Both products exceeded my expectations for both their price and performance, so when I had the chance to review this AM08 Pro, I took it without hesitation.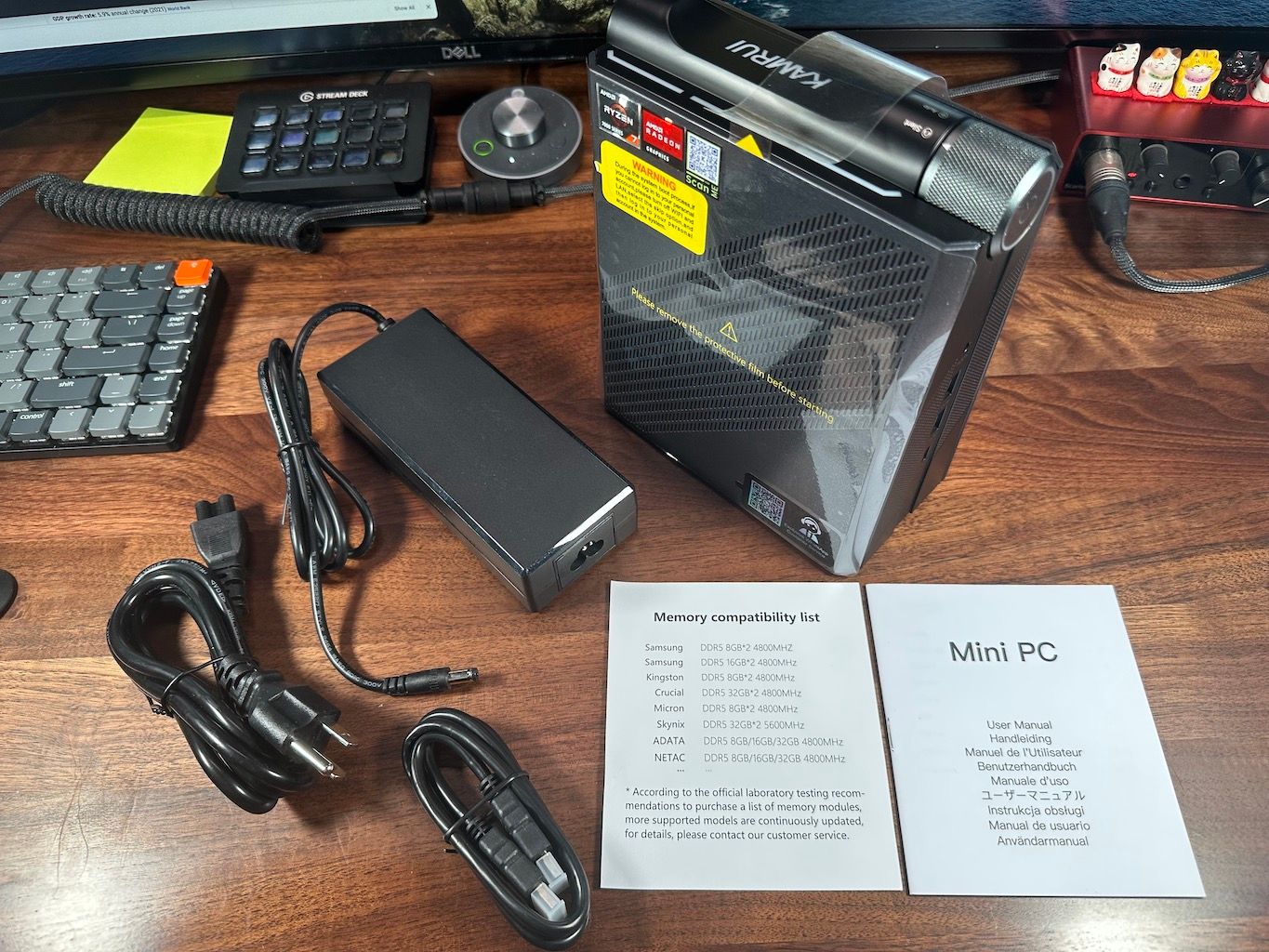 Configuration and Key Features
The unit up for review is the Kamrui AM08 Pro equipped with AMD's 2023 rebrand of their 6000 series APU, Ryzen 7 7735HS. This APU has a TDP rating at 54 watts, and it can be adjusted down to 35 watts. It has eight Zen 3+ cores with base clock at 3.2 GHz and can boost up to 4.75 Ghz. Being an APU, it has RDNA 2-based Radeon 680M iGPU, which comes with 12 CUs that utilize system memory for graphics. One important aspect with these Zen 3+ APUs is that they are paired with DDR5 RAM to improve system performance. For this particular model, Kamrui has gone with two sticks of 16 GB DDR5-4800, making it 32 GB in dual channel configuration. For storage, the unit comes with a 512 GB PCIe 3.0 x4 NVMe SSD. However, the M.2 slot itself supports PCIe 4.0.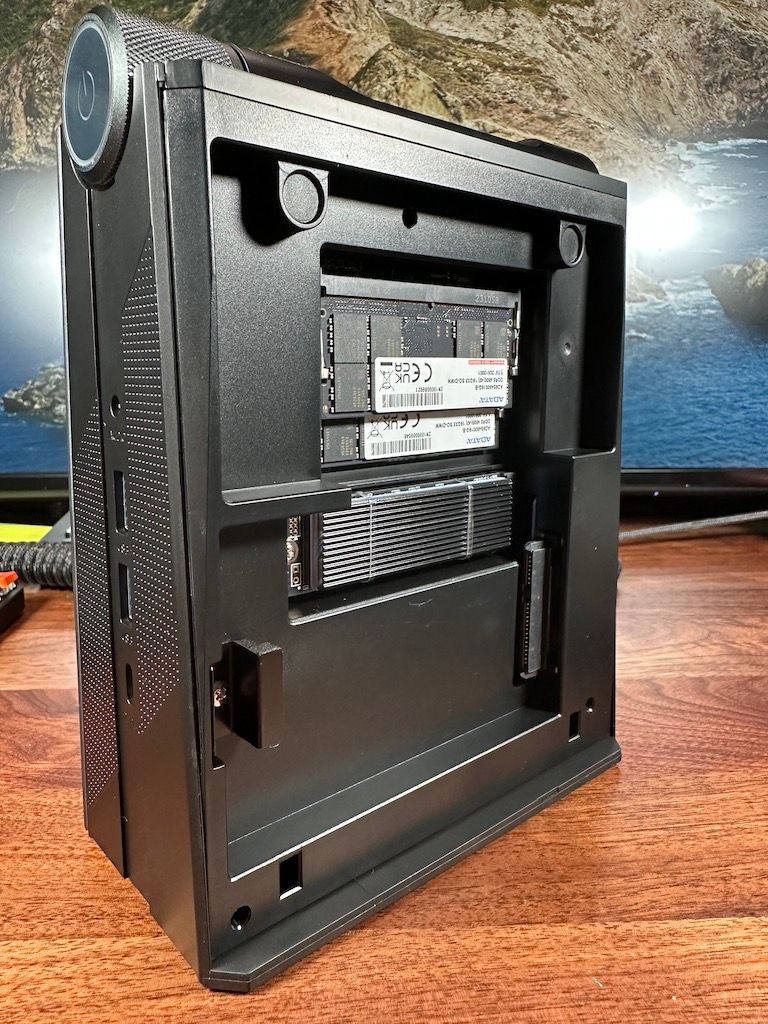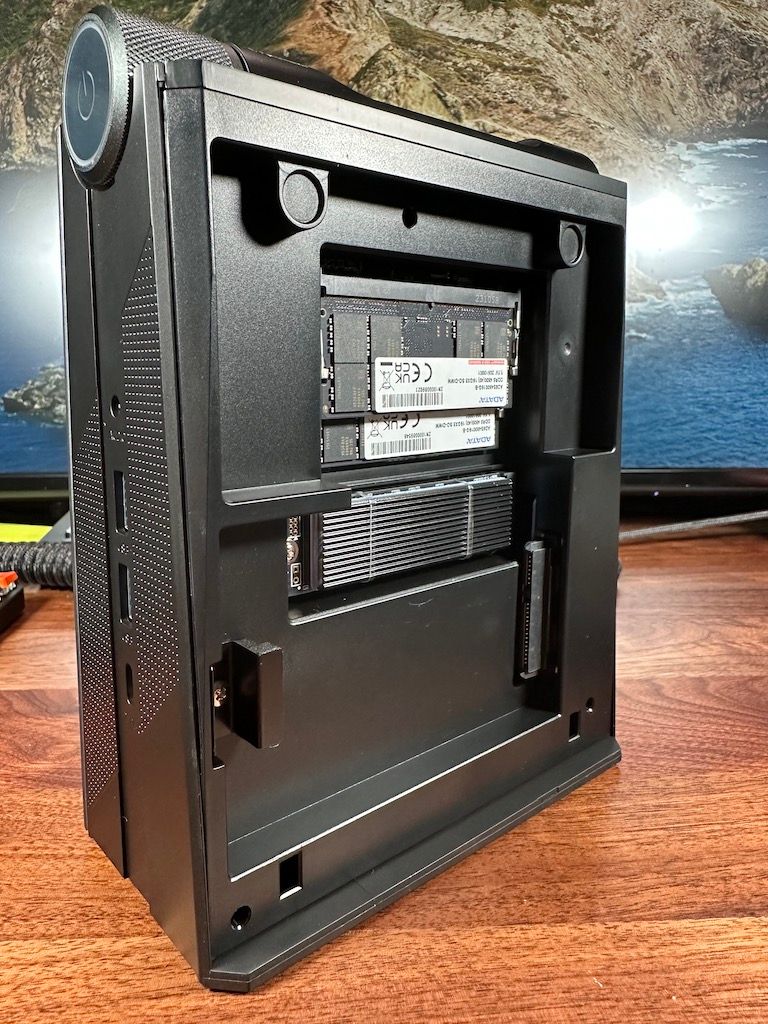 Now let's talk about ports. On the front side, The AM08 Pro has one 3.5mm audio combo jack, two USB 3.2 Type-A ports, and one USB4 Type-C port. On the back, we have two more USB 3.2 Type-A ports, two HDMI 2.0 ports, one 2.5G ethernet port, and a barrel jack for DC power.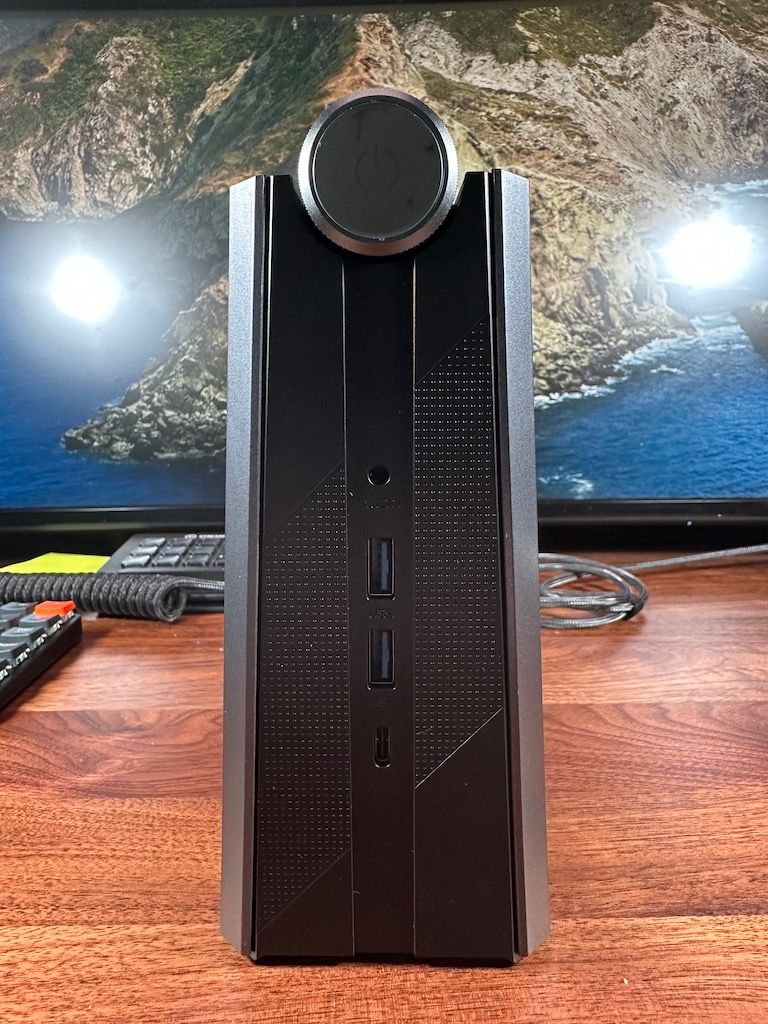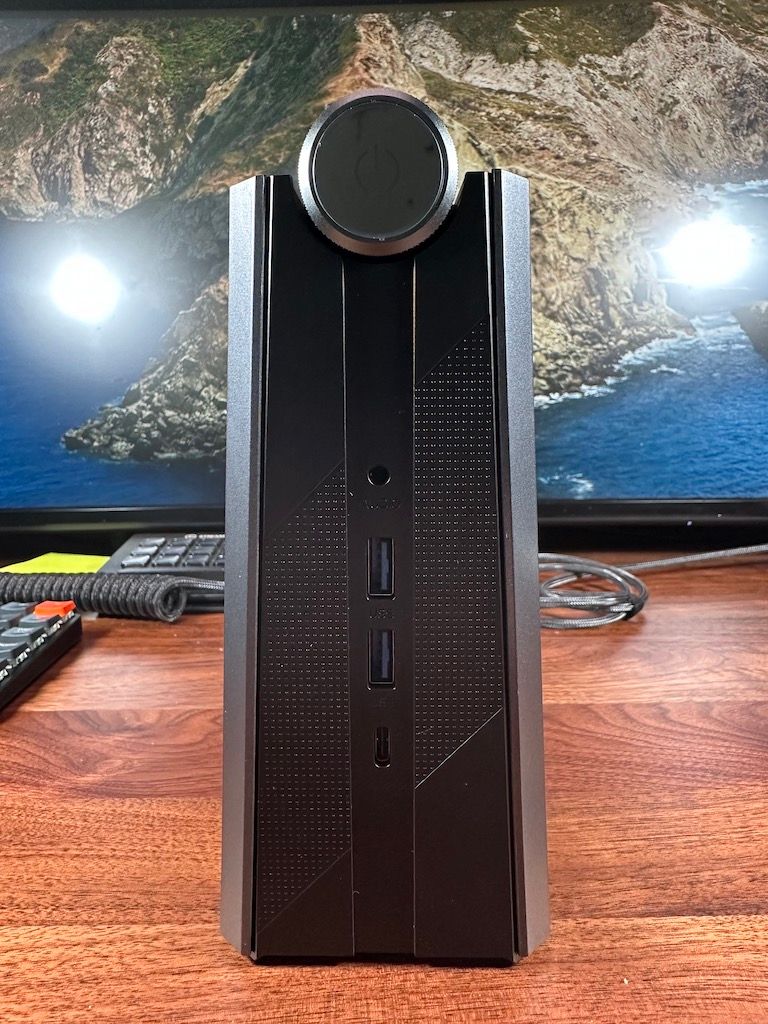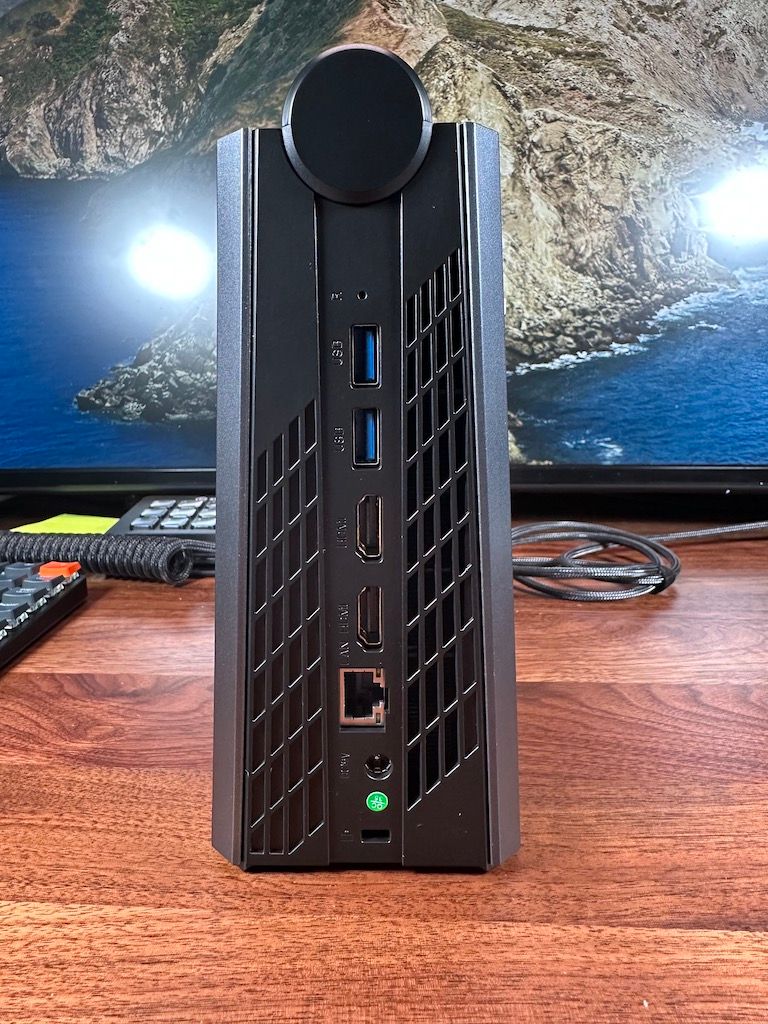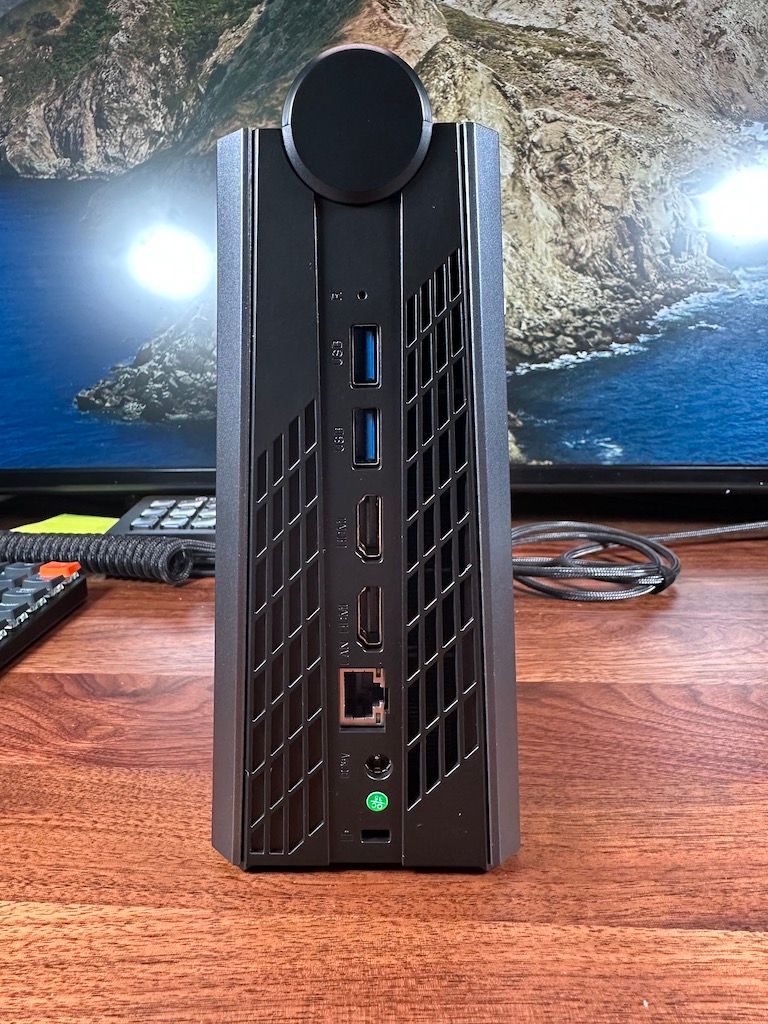 For the network connection, the AM08 Pro has strong wired and wireless capabilities. For wired ethernet, it comes with the tried-and-true RTL8125 2.5G NIC which can effortlessly perform at the rated line speed. For wireless, Realtek 8852BE is used which is capable with WiFi 6 speeds up to 1201 Mbps.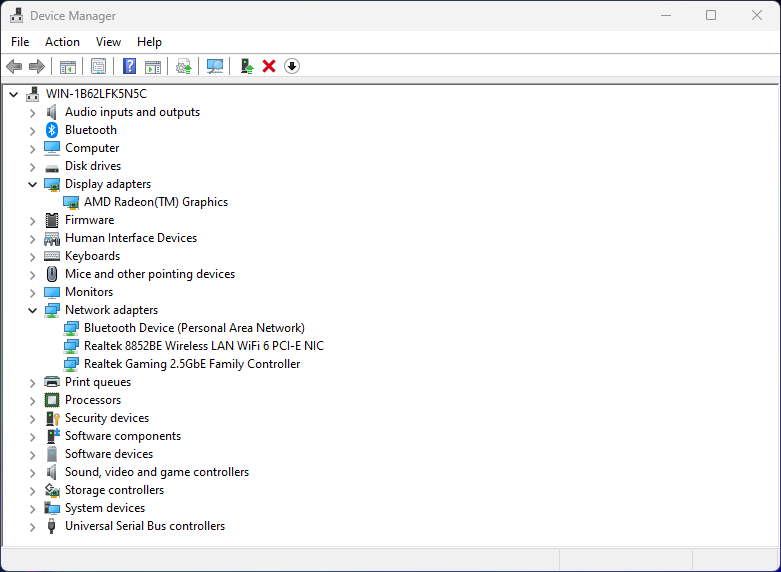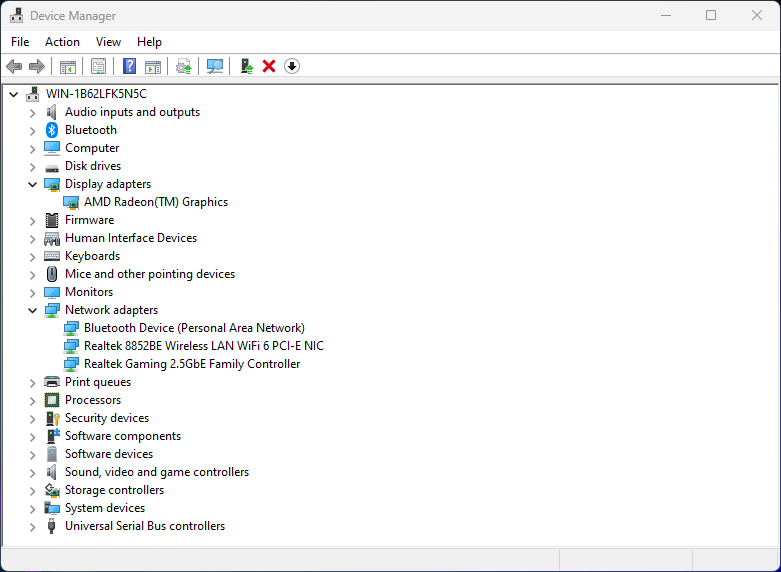 On the outside, this Kamrui has a very innovative feature, which is a power button with a knob that allows for adjusting TDP settings on the fly. This knob can be set at three positions: rotate the knob to counter clockwise from it's middle position, the machine will be set to Eco (Quiet) mode with a very conservative 30W TDP, the power indicator turns blue, and fans run almost inaudibly quiet. Rotating the knob clockwise to its middle position activates the Balanced (Auto) setting with a green power indicator and the TDP will be set at 40W. Turning the knob clockwise again, the power indicator turns red, and Performance mode will be selected, the APU can run at 54W TDP with fans at full blast when doing so. I think this is a pretty unique feature since normally, adjusting TDP needs to be done from the BIOS, and that means I have to reboot the system to adjust the TDP when I feel like I need the machine to be quiet or give me the most performance, which is cumbersome. I know there are software out there that can also be used for this purpose, but having a dedicated knob for adjusting TDP instantly is still ways better than 3rd party software which may or may not work.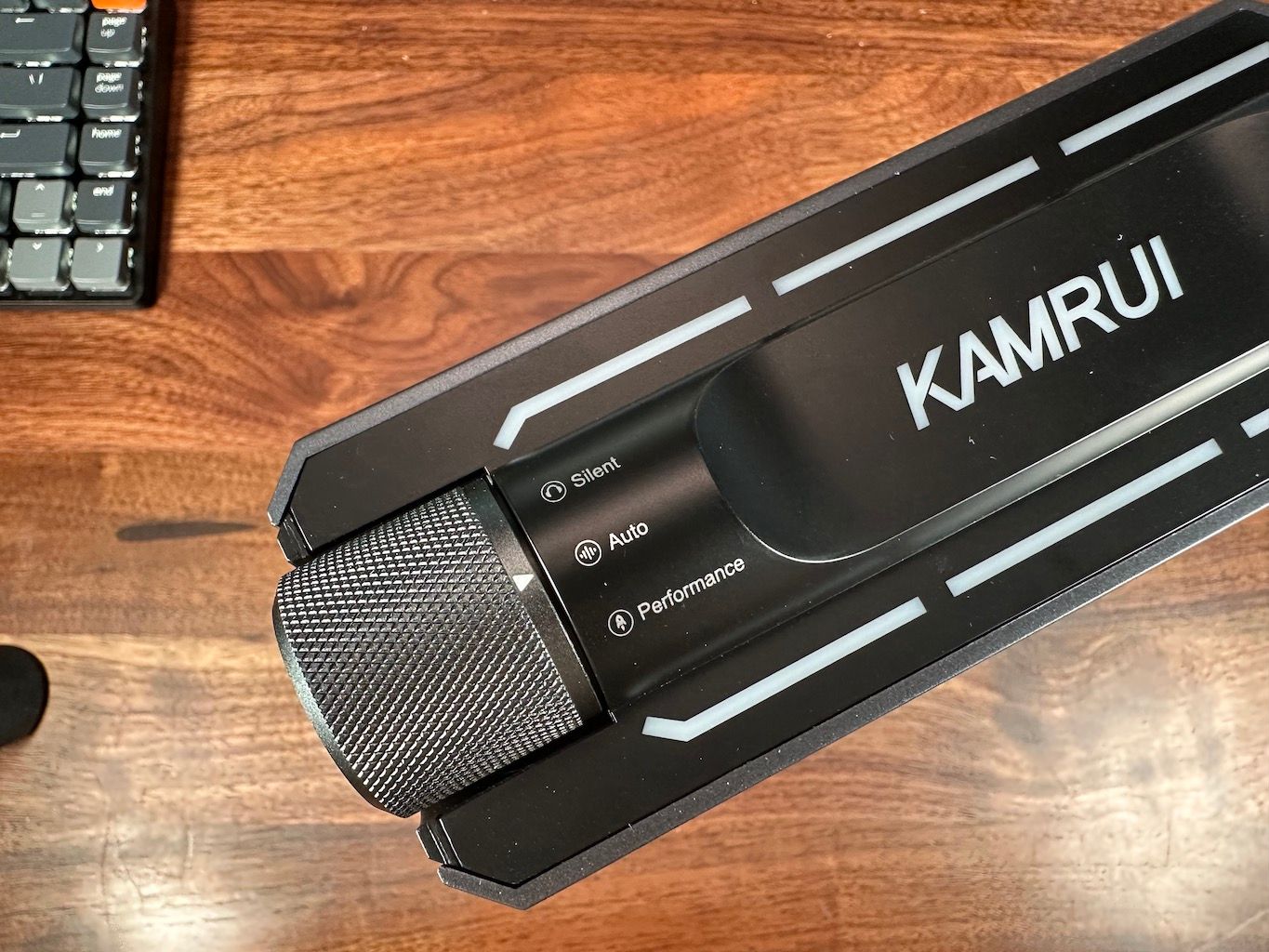 Product Design and Build
The AM08 Pro has a very distinctive looking with its upright wedged shape. I do like the silver and grey color scheme on the body panels that add a tad of a premium feel to it. On the top of the machine, the "Kamrui" logo will flash RGB colors, which I assume can be controlled but the RGB controller software isn't preinstalled and I can't find it on the company's website.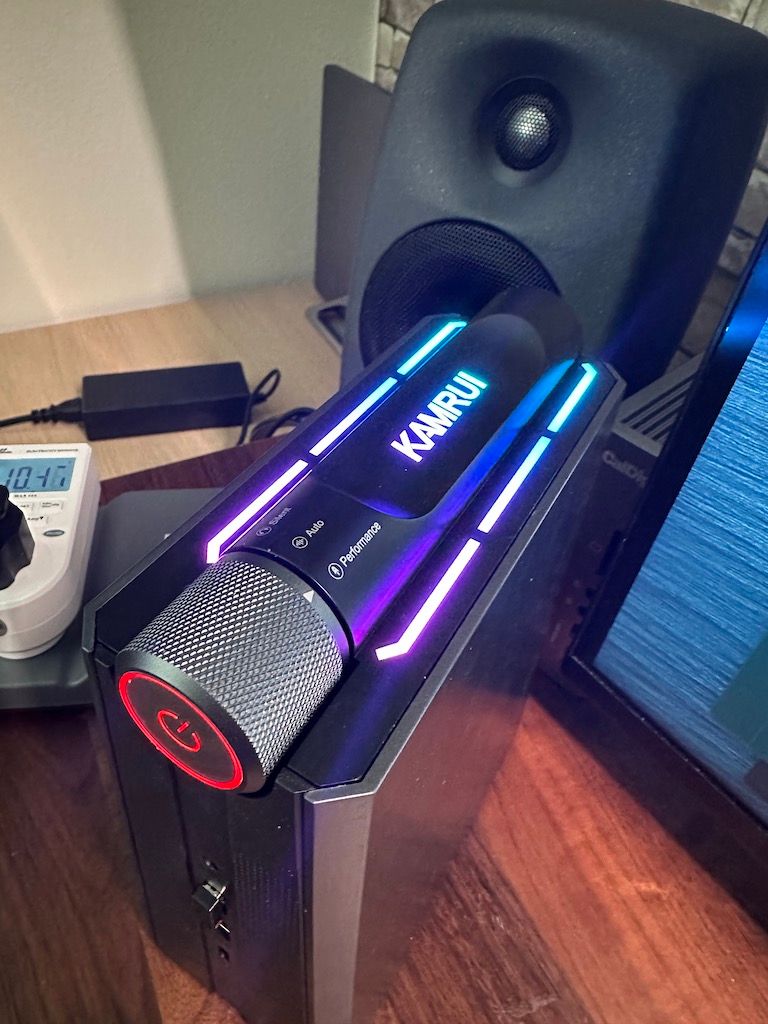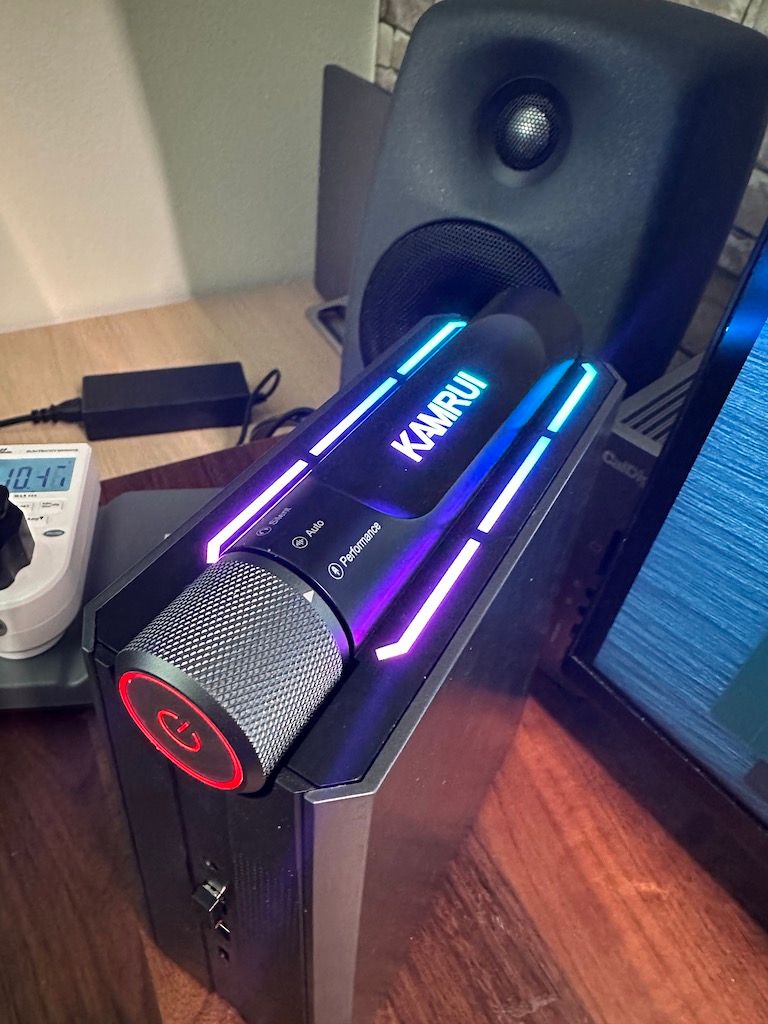 From the company's details page, it depicts a dual fan heatsink design. I was not able to tear down the machine further from what was allowed so I can't take a deeper look into the thermal solution. More on this later in the benchmarking section.
Another innovation I wasn't expecting but fully welcomed was the tool-less side panel. The panel is hinged and held in place by two magnets, so I can very easily open it up to inspect the RAM modules and the SSD.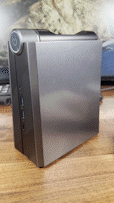 After opening up the side panel, we can see a reserved space for a 2.5' SATA drive, one NVMe slot, and dual DDR5 SODIMM slots.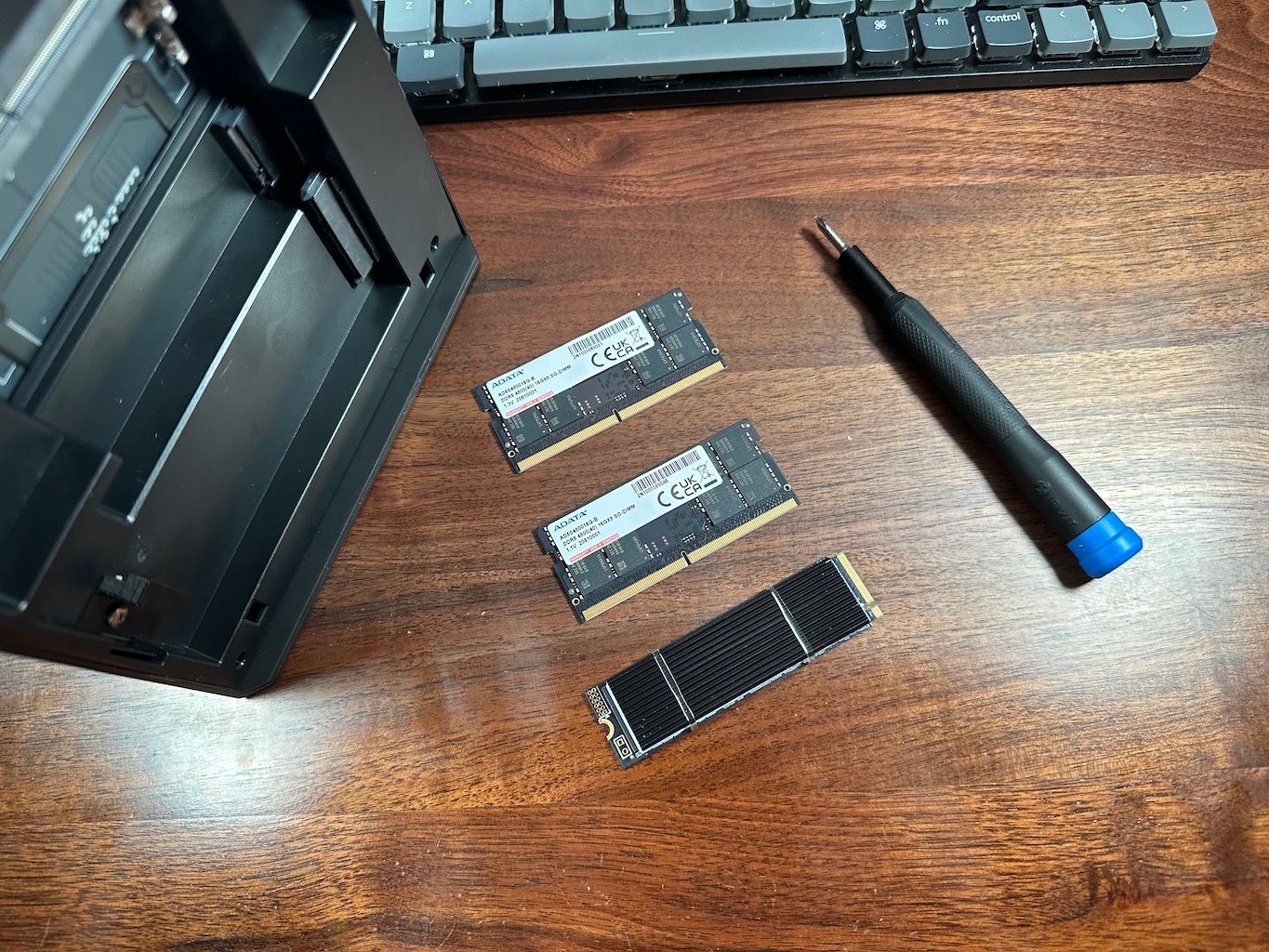 I was not able to open it up further to inspect the thermal solution, which is a shame. I tried loosening all the screws I can find, but without doing damage to the system, I can't find my way in.
Performance
Zen 3 is probably the best product AMD has put out to date. It combines performance and efficiency at such a level that nothing on the market can come close to at the time. It was so ahead of the market that their products are flying off the shelve, with the Ryzen 5 5600X, Ryzen 7 5800X and later the Ryzen 9 5950X and Ryzen 7 5800X3D being the most popular variants out there.
This Ryzen 7 7735HS is a 2023 rebrand of the Ryzen 7 6900 series. They both feature Zen 3+ cores, which, in this case, codenamed Rembrandt, so the performance is virtually the same.
In the following reviews, unless specified otherwise, are all done under 54W Performance mode. While it can be boosting to 54W in a short amount of time (10s), the system will be falling back to sustain 45W TDP indefinitely.
CPU-Z
CPU-Z Benchmark

| | Eco | Performance | Diff. |
| --- | --- | --- | --- |
| ST | 621.2 | 626.2 | ~1% |
| MT | 4641 | 5706 | +23% |
Geekbench 6
Geekbench 6 CPU

| | Eco | Performance | Diff. |
| --- | --- | --- | --- |
| ST | 2025 | 2041 | ~1% |
| MT | 8627 | 9563 | +11% |
Geekbench 6 GPU

| | Eco | Performance | Diff. |
| --- | --- | --- | --- |
| OpenCL | 25732 | 28698 | +11.5% |
From the two tests I conducted above with Eco and Performance mode, we can see locking the performance difference between the 30W Eco mode and the 54W Performances mode is about 11% in Geekbench 6, and 23% in CPU-Z built-in benchmark. Moreover, single threaded performance is basically the same under these two power settings, which is quite nice to see since most everyday tasks are single threaded. If the CPU can provide the same single threaded performance at 30W, then there's little need to run it at 54W.
Cinebench
Cinebench R23

| | Score | Intel i3-12100 (4c8t) | Diff. |
| --- | --- | --- | --- |
| ST | 1556 | 1553 | <1% |
| MT | 10956 | 8252 | +32.8% |
This Zen 3+ CPU performed admirably in Cinebench R23. The Intel i3-12100 being a 65W chip, it was still beaten by Ryzen 7 7735HS's Zen 3+ eight-core part at 45W sustained.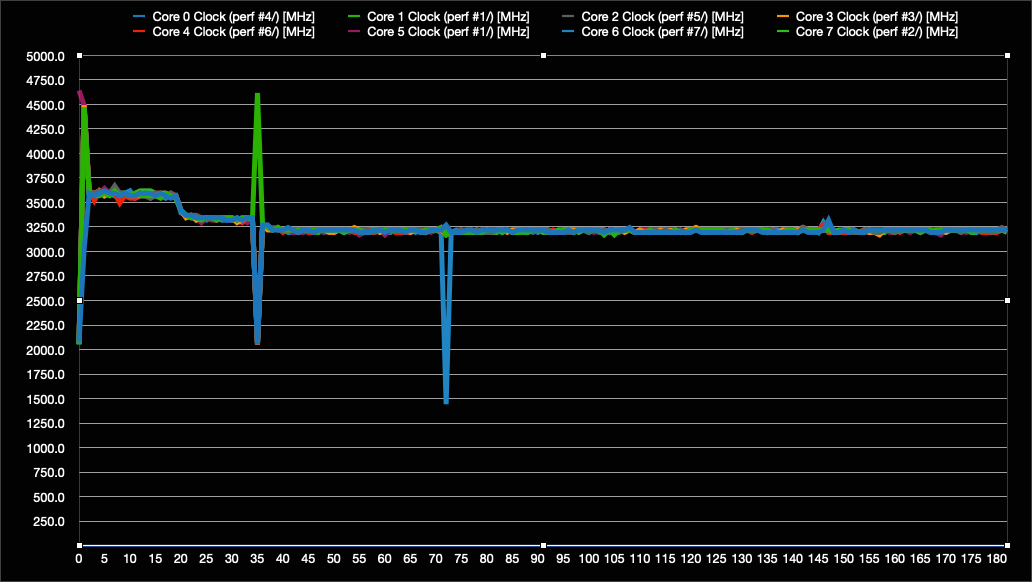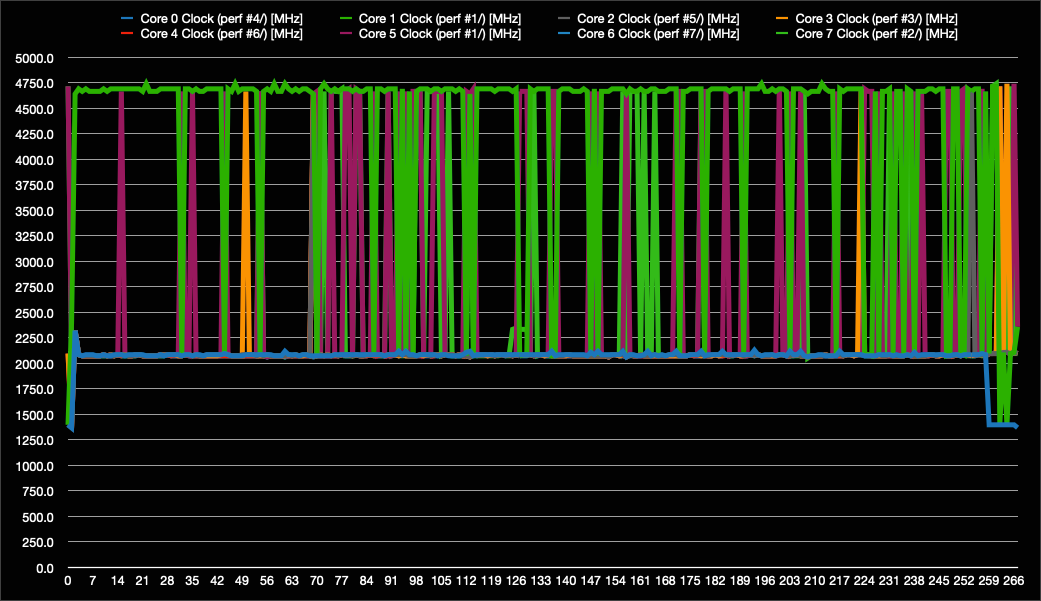 During the Cinebench runs, the Ryzen 7 7735HS can sustain an all-core boost up to 3.5Ghz before the power limit kicked in, eventually holding at 3.25 Ghz. However, this APU can sustain single-core boost up to 4.75 Ghz indefinitely.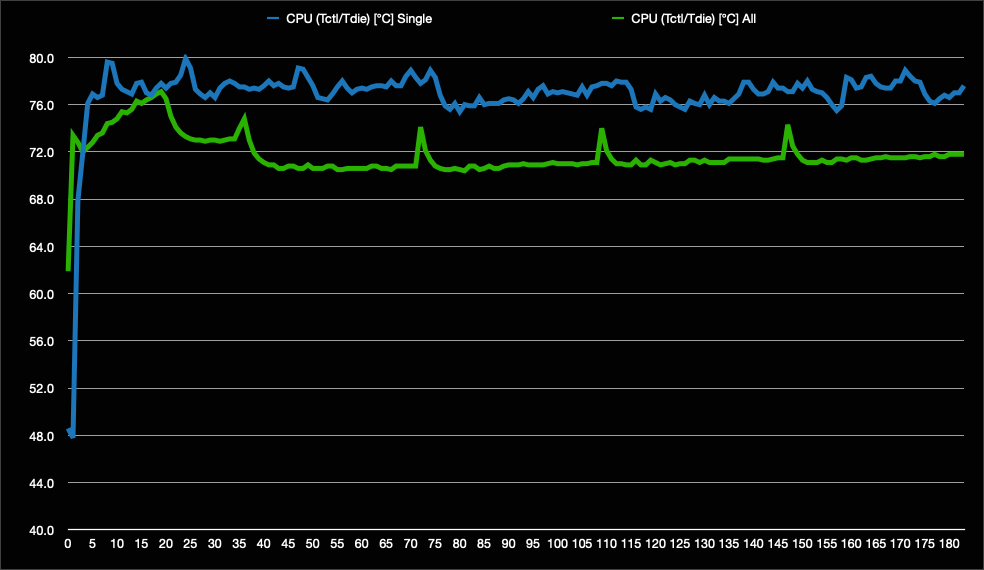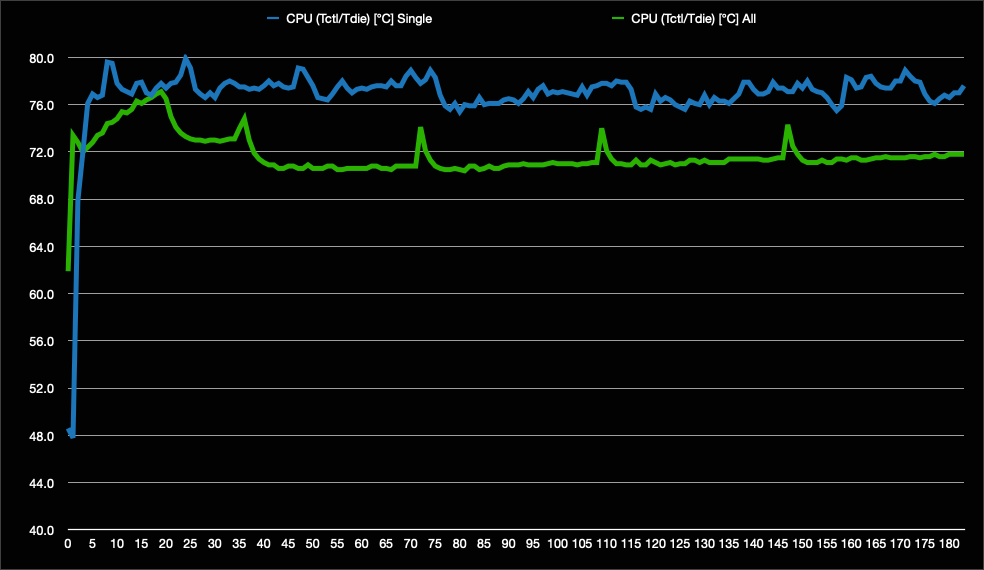 Taking a closer look at the CPU temperature, I suspect that the system fan is driven by the current power level instead of CPU temperature. The maximum core power I've seen during single core is around 17-20W, and the fan did not spin as fast as the all core boost at 54W. This could explain why the CPU is running warmer during single core workloads, and cooler when all the cores are utilized.
PassMark
| | Score | Intel i3-12100 (4c8t) | Diff. |
| --- | --- | --- | --- |
| Overall | 5682.7 | 5297 | +7% |
| CPU | 24691.1 | 14692.5 | +68% |
| 2D Graphics | 824.4 | 651.5 | +26% |
| 3D Graphics | 5264 | 4427.5 | +19% |
| Memory | 2905.4 | 3257.2 | -11% |
| Disk Mark | 15562.5 | 28348.1 | -45% |
In PassMark performance testing, the AM08 Pro almost obliterates the i3-based system I built. With CPU score outperforming the Intel quad-core by a staggering 68%. Since the i3 system is equipped with SK Hynix P31 Gold 1TB, one of the best PCIe Gen3 drives, it's no question that the AM08 Pro's no-name SSD falls on its face, lagging behind by as much as 45%. However, swapping the SSD could be very easily done since removing the side panel to access the SSD is completely tool-less. With the SSD prices coming down so hard these days, an SSD upgrade is definitely recommended.
CrossMark
BAPCo CrossMark

| | Score |
| --- | --- |
| Overall | 1320 |
| Productivity | 1208 |
| Creativity | 1377 |
| Responsiveness | 1227 |
For the sake of benchmarking, I threw BAPCo's CrossMark into the mix. The system is still performing great for it's rated 54W TDP. Putting it to perspective, I can safely say there are probably no other CPU+GPU combo can score this high, barring Apple's M series that adopt ARM architecture.
Unigine Heaven
Unigine Heaven

| | FPS | Score | i3 with Arc A380 | Diff. |
| --- | --- | --- | --- | --- |
| 1080p, High, DX11 | 44.4 | 1118 | 58 | -23% |
| 1080p, Low, DX11 | 90.6 | 2282 | 161.5 | -44% |
In this test, I used two presets. In high preset, the machine outputs 44.4 fps which is far from being capable of running any modern games at their high settings. However, adjusting the preset to low, we'd get a nice 90.6 fps, indicating that though the Radeon 680M itself is very capable, the low memory bandwidth and the lack of power budget still hinders the graphical performance to run most graphical-demanding games at 1080p low or lower only.
3DMark
3DMark

| | Total | Graphics | RX 6400 Avg. | Diff. (APU) |
| --- | --- | --- | --- | --- |
| Night Raid | 25179 | 29720 | 49363 | -40% |
| Fire Strike | 6537 | 7144 | 9886 | -28% |
As for 3DMark, we continue to see the same pattern emerge. While the graphics score for Night Raid sets at 29720 is very impressive for an integrated GPU, and Fire Strike at 7144, the Radeon 680M is still 40% and 28% slower, respectively, while having the same 12 CU but no L3 cache. If this APU can get access to a higher power budget and higher bandwidth memory, I believe it would be at least 80% of the performance of the RX 6400, an entry level dedicated GPU from AMD that no one should buy.
Wireless Network
Speedtest.net

| | Speed (Mbps) |
| --- | --- |
| Download | 475.48 |
| Upload | 654.25 |
| Total | 1129.73 |
Being WiFi 6-capable, the AM08 Pro performed OK. At typical settings, 802.11ax 2x2 MIMO should be able to hit 1,020 Mbps when using channel 10, or 1,134 Mbps when using channel 11, with 1024-QAM encoding. However, WiFi is half-duplex, so the theoretical speed is for BOTH upload and download. If we add the upload and download speeds together, we'd see that AM08 Pro can provide 1129.73 Mbps of bandwidth, closely matching the real world limits of 1,134 Mbps at typical settings.
Noise
Fan Noise, CPU-Z Stress Test

| | Noise Level |
| --- | --- |
| Baseline Idle (Environment) | 29 dB |
| Eco | 31 dB (25W) |
| Balanced | 32 dB (35W) |
| Performance | 39 dB (45W) / 42 dB (54W) |
The noise test was conducted at an arms length (about 26 Inches) with iOS app "DecibelX". When in Eco and Balanced mode, the fan noise is barely noticeable and can be easily drowned by music or video with normal hearing volume. However, when in Performance mode, the fan runs at full speed during 54W boost periods, then slowing down a bit when the boost expires and the TDP drops down to 45W, but the noise level is still very noticeable even if the music or video is playing.
Power Draw
From the wall, measured with power meter, CPU-Z Stress Test

| | Idle | Load |
| --- | --- | --- |
| Eco (20W-30W) | 11.5W | 34W Sustained, 46W Max |
| Balanced (35W-40W) | 11.5W | 53W Sustained, 59W Max |
| Performance (45W-54W) | 11.5W | 67W Sustained, 77W Max |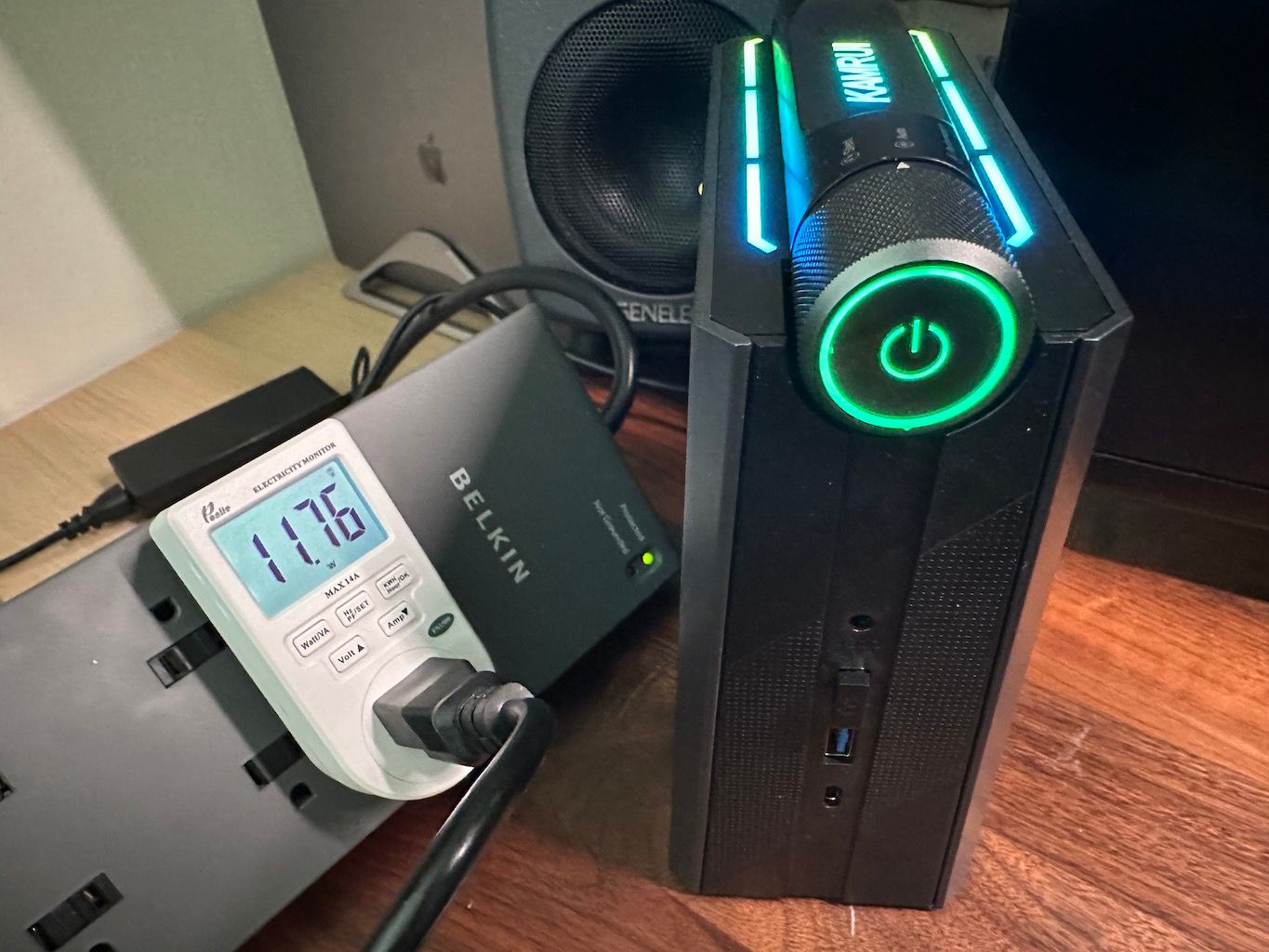 Pros and Cons
Pros:
Attractive Asthetics
Powerful APU with exceptional power efficiency
Innovative Mode Selecting Knob
Modern Networking with 2.5G Ethernet and Wi-Fi 6
Cons:
Fan noise when under load at full 54W TDP
Single NVMe slot
Only four USB-A ports in total
Conclusion
The Kamrui AM08 Pro, equipped with the AMD Ryzen 7 7735HS, sets a high standard for mini PCs. It offers substantial processing power, solid graphics, and excellent energy efficiency. Its innovative mode selecting knob is a practical feature that provides users with a direct method of switching between different power settings, ensuring that it can accommodate a variety of usage scenarios with ease.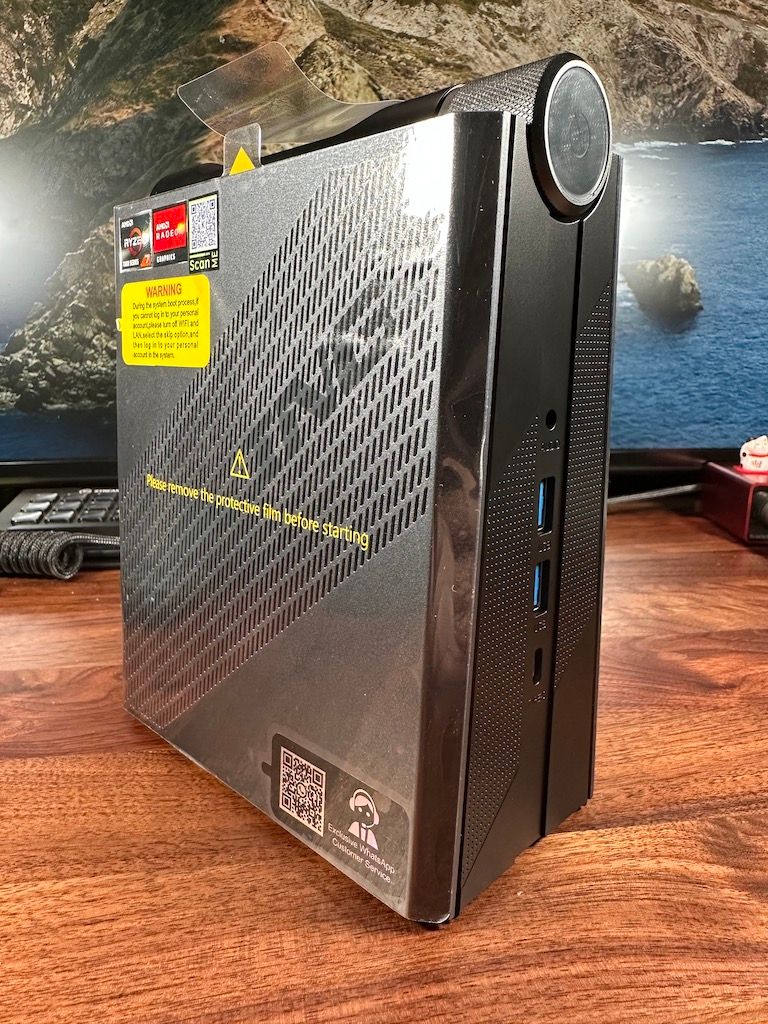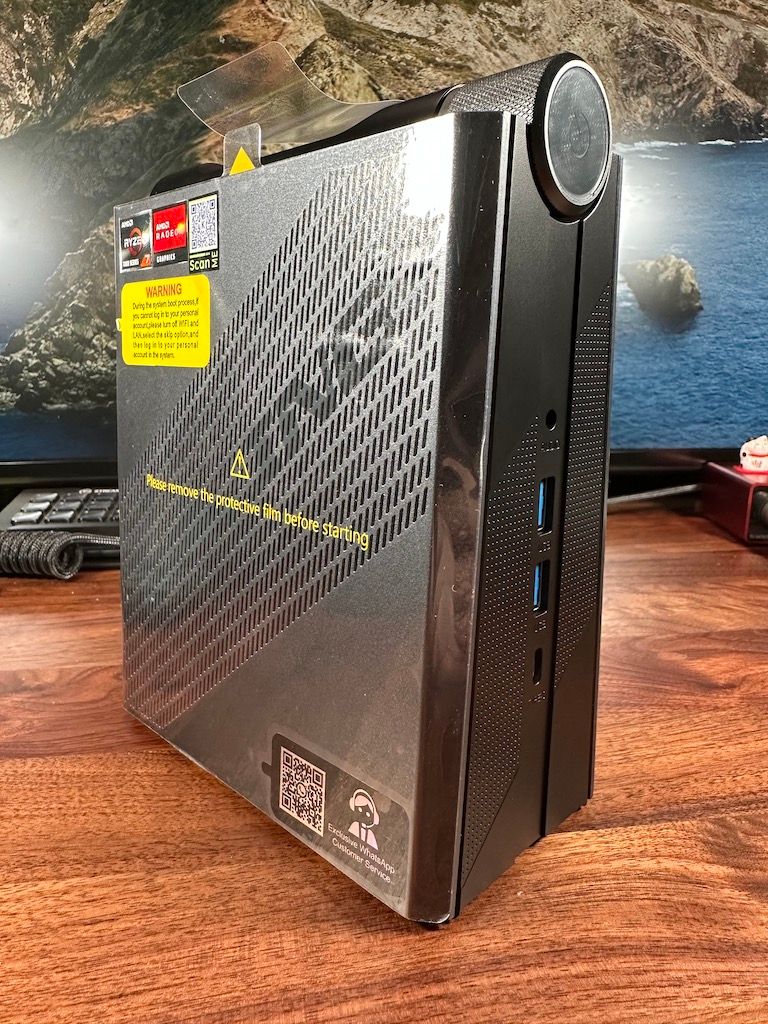 Aesthetically, the unit offers a sleek and premium look. The networking capabilities, including 2.5G Ethernet and Wi-Fi 6, are on par with current industry standards, making this mini PC well-equipped for modern connectivity needs. Moreover, the unit offers a respectable selection of ports, although the total number of USB-A ports may fall short for some users.
While the fan noise at full 54W TDP can be an issue for those who prefer silent operation, the sound levels during the Eco and Balanced modes are barely noticeable. Furthermore, the single NVMe slot may not be enough for users looking to expand storage capacity.
In terms of performance, the Kamrui AM08 Pro shines brightly. The AMD Ryzen 7 7735HS chip offers robust performance in both single-threaded and multi-threaded tasks, making it an excellent choice for a wide range of applications from daily computing tasks to more demanding jobs. While it may not be ideal for high-end gaming due to the iGPU's limitations, it still delivers respectable frame rates at lower settings, proving its versatility.
To conclude, the Kamrui AM08 Pro represents a powerful, efficient, and well-rounded mini PC option for users looking for a versatile system. It successfully balances power, aesthetics, and usability, making it a compelling choice in the current mini PC market. Despite minor setbacks, its performance metrics and user-centric design put it firmly on the map as a mini PC worth considering.